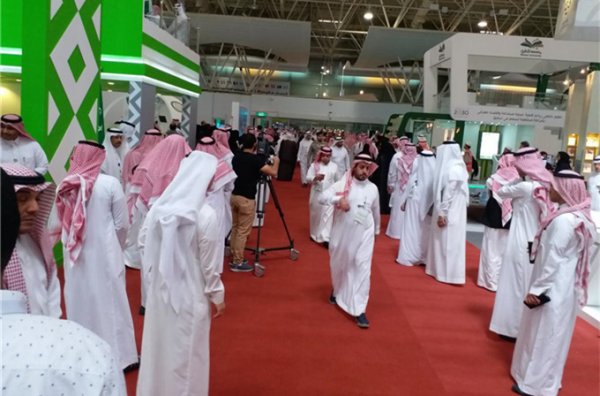 From April 12th to 15th, LZU's Institute of International Cultural Exchange (IICE) sent a delegation to attend the 7th Saudi higher education forum and education exhibition in Riyadh, yielding fruitful results.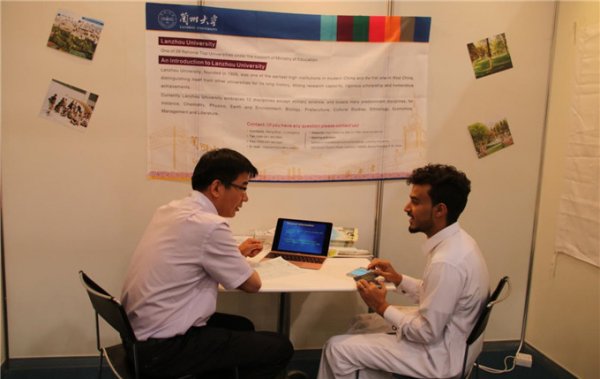 Saudi students are consulting at LZU's booth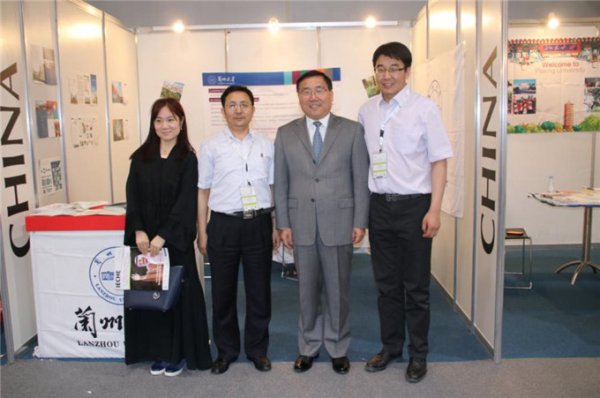 China's ambassador in Saudia, Li Huaxin, (second from right) is inspecting our booth and taking photos with delegates.
The IICE demonstrated the discipline structure , scientific researchcapacity, campus environment and urban culture of multi-ethnic communities by means of PowerPoint, panoramic maps and posters during the exhibition.
Apart from these, IICE was actively engaged with related colleges and institutions to seek cooperation on foreign students' cultivation. In three aspects progress were made: First, IICE studied its ongoing project on dentists' training with the Ministry of Health of Saudi Arabia and gave a further introduction to LZU's School of Stomatology. Second, IICE succeeded in establishing mutual communication channels with University of Taif in an attempt to pursue future cooperation in Chinese language training. Third, through negotiation with China Chamber of Commerce (CCC) in Taif, IICE managed to explore local demands of Chinese language training demands and promoted its training programs.
(Translated by Yang Yunqi; proofread by Zhang Lu)