The 4th China-Japan Academic Symposium on Nuclear Fuel Cycle(ASNFC) was held in LZU on July 16th by The School of Nuclear Science and Technology(TSNT), LZU, The Key Laboratory of Education Ministry for Special Functional Materials and Physical Design, Tokyo Institute of Technology, and Institute of Modern Physics, Chinese Academy of Sciences. Wu Wangsuo, Pres. of the Symposium and dean of TSNT presided over the opening ceremony.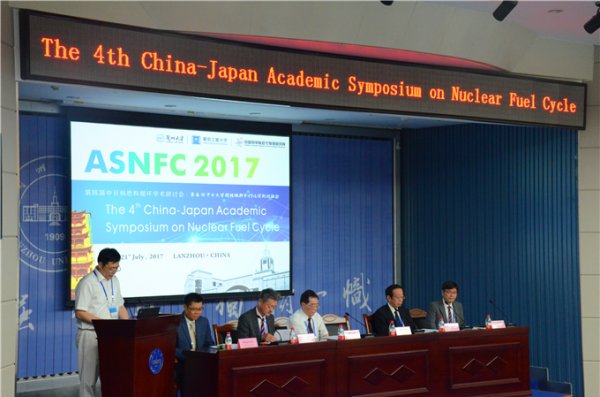 On the opening, An Lizhe, LZU vice-president and Chai Zhifang, CAS academician respectively made a welcome address to all the experts, teachers and students as well as wished this symposium a great success.
Mr. An Lizhe expressed that LZU, one of two universities first setting nuclear specialty, had over 60 years fostered talents and continued scientific study in the nuclear field, thus making great contribution to national defense and national economic development, as nuclear fuel cycle plays a key role in ensuring the safe, efficient and sustainable exploitation of nuclear energy. This seminar provided a favorable platform for communication and exchange among scientists from China, Japan, America, Russia and other countries. Academician Chai praised LZU's contribution to nuclear science and China's nuclear industry, introduced China's fuel cycle conditions and development and proposed valuable advice for nuclear science future.
This seminar in LZU greatly promoted the future realization of nuclear fuel closed cycle and offered a favorable platform to TSNT, LZU.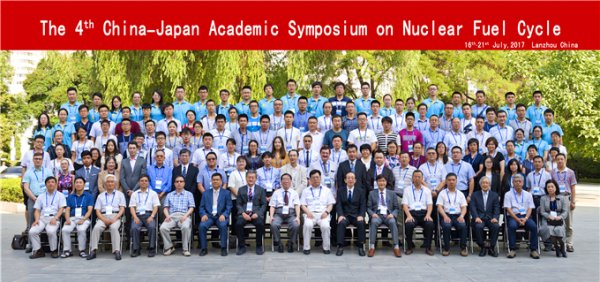 (Translated by Li Qi; proofread by Zhang Lu)