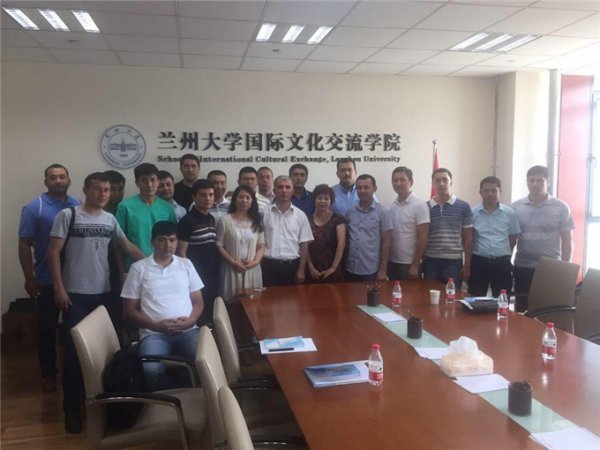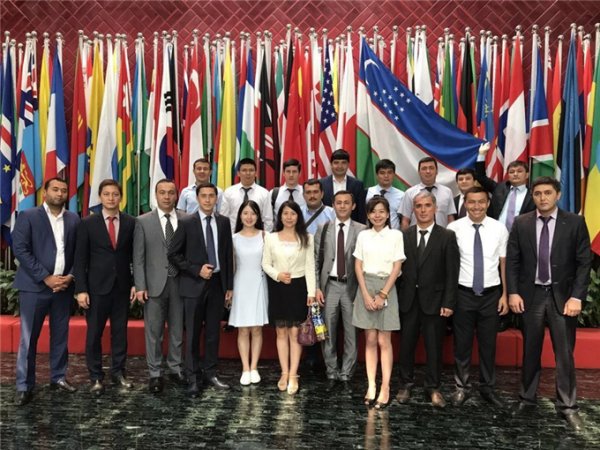 During July 5th to 18th, a delegation of the Center for Cooperative Management, Science and Technology of Economy Ministry of Uzbekistan, visited China for training activities, with Akbar Larry Jef, deputy director of the center as the tour leader. The activity was organized by the Tashkent Confucius Institute co-built by LZU. A total of 20 senior management officers from various key economic sectors in Uzbekistan participated in the training, which was conducted by LZU International Cultural Exchange Institute and Confucius Institute Office.
Combined with bilateral exchanges and cooperation along "B & R" construction,the Center invited the delegation to visit some well-known enterprises in Lanzhou, including LS Group, Lanzhou New District Railway Port, Lanzhou New District Bonded Area and so on. Meanwhile, a symposium were organized for the delegation with Zhao Jianli, deputy director of Lanzhou New District Administrative Committee and some business representatives, where two parties consulted on the issue of communication and cooperation between Lanzhou New District and Uzbekistan enterprises. Zhao Jianli said that since Uzbekistan and Chinese were important countries along "B & R" Initiative, to develop bilateral trade remained the common aspiration for enterprises of both sides. Akbar Larry mentioned in his speech that by this trip, the delegates had understood the operating mechanism, advanced management and developed technology of Chinese enterprises.
At Confucius Institute Headquarters, members of the delegationexperienced the Chinese culture and expressed their heartfelt admiration for its work and contribution to Chinese language teaching and cultural publicity.
(Translated by Ren Yanyang; proofread by Yang Fan)