To establish a platform for the friendly exchange between Chinese students and foreign students and to create an international atmosphere on the campus, LZU held the 7th international culture festival on 24th December. This culture festival had two parts – the exhibition of the cultural customs of various countries and theatrical performances. President Yan Chunhua and Vice President Pan Baotian participated in related activities; besides, more than 2000 teachers and students took part in this culture festival.
In the afternoon of 24th December, the exhibition of the cultural customs of various countries was held in the old gymnasium of LZU. Vice President Pan visited the exhibition and communicated closely with the foreign students. This exhibition arranged a foreign country as a unit. The international students comprehensively demonstrated the goods carrying the characteristics of their countries, while the audiences tasted the delicious cuisine of various countries, appreciated foreign cultures, and experienced different customs. This enhanced the exchange between China and the foreign countries.
In the evening, the theatrical performance was given in the hall of the Students Recreation Center. More than 1000 people, including President Yan, Vice President Pan, principles of some functional departments and schools of LZU, relevant principles from the Immigration Office of the Public Security Bureau of Lanzhou City, and teachers and students of LZU, watched the performances.
The traditional national costume show performed by the students from 35 countries marked the prelude of this theatrical performance. The Kong fu show from the Pakistani students, the "Belt and Road" songs sung by the Lao's students, the Hulusi flute solo of "Yin Shan Hong" from the Uzbekistani students, and the solo "Plum Blossom Melody" from the teacher of the Art School of LZU pushed the evening to a climax again and again. In a word, the theatrical performance enjoyed a warm atmosphere and continuous applause.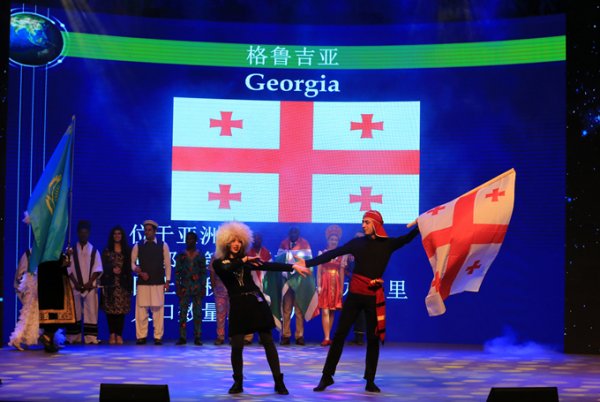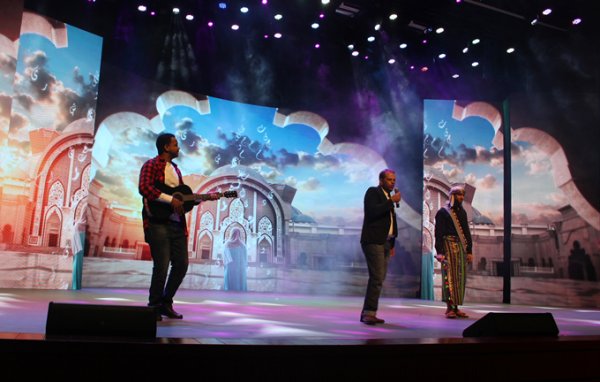 During this international culture festival, the foreign students demonstrated the art and culture of their own countries. Besides, while appreciating the foreign cultural customs, the audiences also felt these students' love for their counties and hometowns as well as their yearning for the beautiful life and the optimism towards life.
(Translated by Yang Han;proofread by Zhang Yuyuan)