On March 31st local time, NavruzFestival Gala was held in the auditorium of Al-Farabi Kazakh National University. It was organized by the Confucius Institute and the Preparatory Faculty and nearly 350 people gathered to greet the arrival ofNavruzFestival.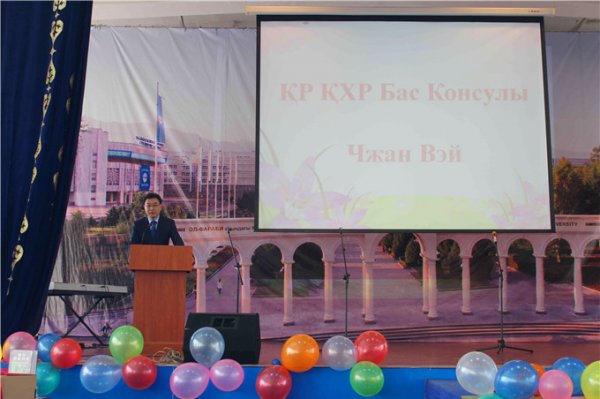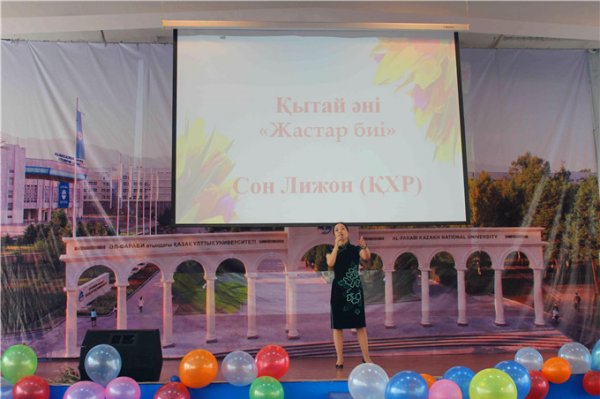 Consul General Zhang Wei of the Chinese Consulate General in Almaty expressed greetings and sincere wishes to the audience. He mentioned that with the continuous improvement of the international status of Kazakh National University, more and more students chose this school for further studies. This experience would help broaden their horizons and increase their abilities. It is hoped that young people in China and Kazakhstan would enhance mutual contacts to deepen friendship. The first vice-president of the university stated that with the in-depth development of China-Kazakhstan strategic cooperative partnership, the educational cooperation between two countries was getting closer, and that both the Kazakhstan students studying in China and the Chinese students studying in Kazakhstan were increasing rapidly. He promised that the university would continuously improve the teaching level and service quality to create a comfortable learning and living environment for international students.
As wonderful performances were unremittingly presented, the China-Kazakhstan culture brought a new audio-visual feast to the audience. The Navruz Festival Gala served as a bridge to promote cultural exchanges and friendly mutual assistance by celebrating important local festivals. Meanwhile, it further expands the influence of this festival throughout Kazakhstan, and makes greater contributions to the continuation of China-Kazakhstan friendship.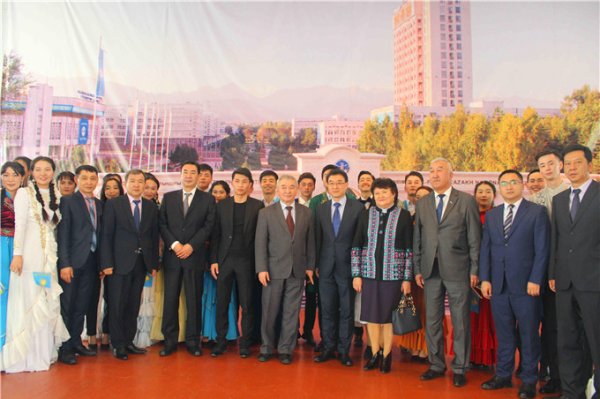 (Translated by Ren Yanyang; proofread by Yang Fan)