On April 9th, Remo Johann Ankli, member of the State Capital of Solothurn, Switzerland and Minister of State for Education and Culture, and Rudolf Traugott Nützi, Dean of the Business School of the University of Applied Science and Arts Northwestern Switzerland with their 12-person delegation visited Lanzhou University. Pres. Yan Chunhua met with the guests in the VIP room of the Science Museum. Vice Pres. Pan Baotian and Liu Xiaolin, the vice chairman of the Provincial Friendship Association, and the relevant officials of the School of Management, the School of the Arts, and the International Cooperation and Exchange Division were present.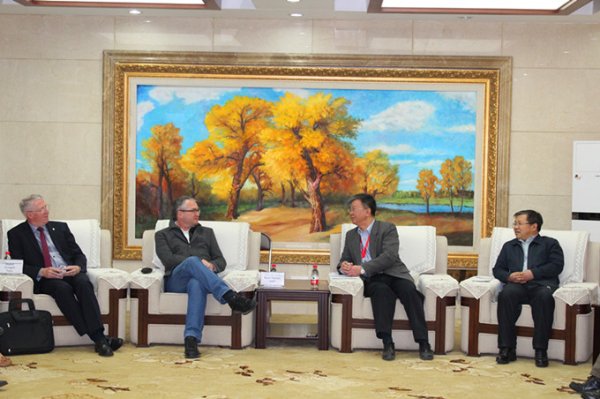 Pres. Yan Chunhua welcomed the visiting guests. He introduced the university's historical evolution and dominant disciplines to foreign guests, focusing on the "two-class" construction of the university. He hoped that the Swiss university would recommend excellent talents to work in LZU in various ways. He said that LZU, as a famous university with a history of a century had trained a large number of outstanding talents for the country, especially for the western region, and had made important contributions to the economic, social and cultural development of China. LZU is known for its basic research and keeps developing extensive application research. For instance, its study of Atmospheric science, grassland agriculture and ecology, based on the geographic features of the northwest region, promotes local economic and social advance and have contributed to the improvement of the local ecological environment.
Rene Ankley and Rudy Neunz reviewed a series of educational cooperation activities with Gansu Province and the academic exchanges and cooperation projects with the School of Management of Lanzhou University in recent years. They stated that the two sides have broad prospects of cooperation. It is hoped that both sides will find new cooperation directions in areas of common interest to strengthen the partnership.
After the meeting, Rudy Neunz and others went to the School of Management to have academic exchanges and discussions. Remek Ankley and others visited the university's electron microscopy center and LZU library.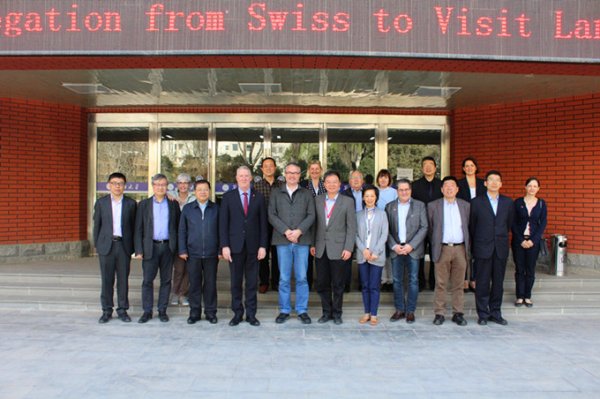 (Translated by Zhang Yuyuan; proofread by Sun Lianyue)