On May 5th, the scientific expedition team started to inspect crucial areas in Qilian mountain at 8:30 am under favorable weather conditions. They did research in middle and lower reaches of Shiyang River(a river in Hexi Corridor, Gansu province), and then set out from Wuwei city to Qingtu Lake, which was located in the lower reach of Shiyang River. The 350km-distance trip of research met the schedule and all the crews returned safely to Minqin County at 8:00 pm.
When the team arrived at the stream section of the northern side of the Wuwei basion, prof. Li Yu introduced sediment grain size, carbonate, organic geochemistry index, mineral that all can find in sediments, which can record the evolution of water resources through long periods.
Prof. Jie Haowen talked about the geographic location, history and culture along the Shiyang River. The expedition team inspected the Great Wall of the Ming Dynasty. They discussed the evolution of oasis, water division of the Shiyang River , current situation of water transfer and management in Lianguchen Natural Reserve.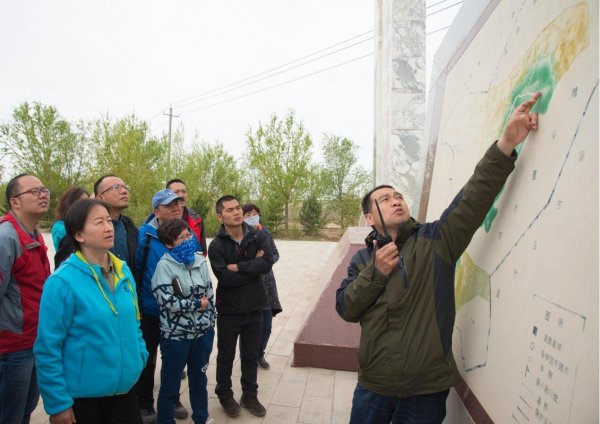 At the lower reach of Shiyang River, Qingtu Lake, water yield of Weilv Lake and artificial vegetation construction in the Natural Reserve area were inspected. The team also discussed ecological environmental management problems regarding to different aspects, such as polulation, land, water issues in Shiyang River.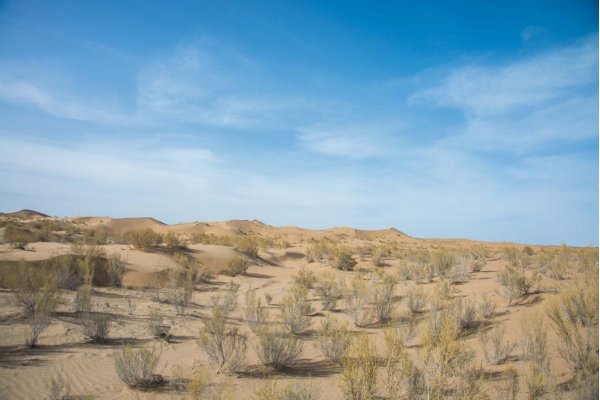 (Translated by Zhang Yina; proofread by Li Xingyi; edited by Zhang Yuyuan)