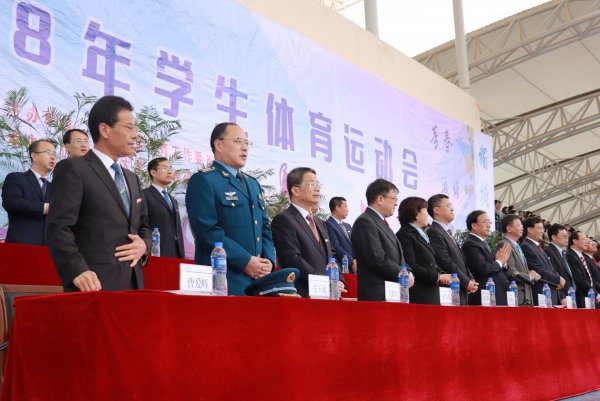 From May 10th to 12th, 2018 Students Sports Meeting of Lanzhou University was held at the athletic field in Yuzhong Campus.
At the opening ceremony, the flag guard, honor guard, referees and phalanxes of all the schools appeared in order and wonderfully displayed. Lin Linghui, student from the School of Journalism and Communication took an oath on behalf of athletes, and Ding Duqian, teacher from Department of PE, on behalf of referees. Subsequently, there were the performances acted by the flag guard, the bicycle team as well as the performances of shuffle, international style of ballroom dancing, Chinese Kung Fu, and high-level Wushu.
Pres.Yan Chunhua gave opening speech and expressed his hope that the teachers and students of LZU would adhere to the Olympic spirit of "higher, faster, and further" in this sports meeting and become talented and enterprising LZUers in the new era.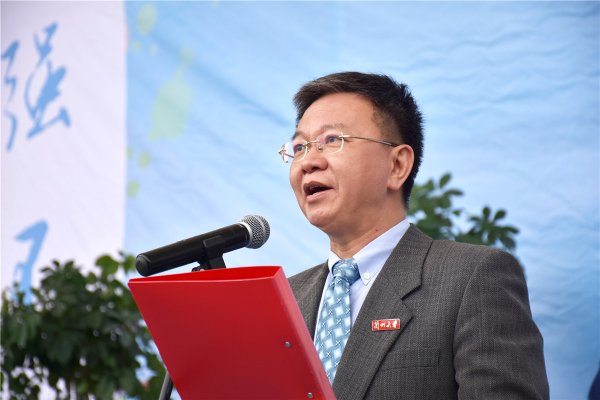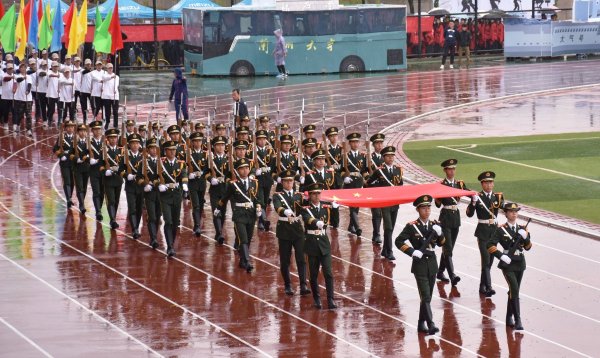 On May 12th , the leaders and guests attending the closing ceremony jointly awarded prizes to the award-winning colleges. The School of Management won the first place in the group with 547.73 points, and Yuan Zhanting, Secretary of the Party Committee of LZU, awarded the "President Cup". This is the 15th time that the School of Management has won this honor.
Guo Qi, Vice-Secretary of the Party Committee of LZU, made a closing statement on behalf of the school. He hoped that LZU staff would establish correct health concepts, take measures to increase the fitness awareness of teachers and students, guide and organize them to go offline and go to the playground, and participate in sports extensively. And finally all of them could enjoy doing exercises and harvest happiness and health.
Before the closing ceremony, the students from School of Arts sang songs in chorus. Finally, the sports meeting ended up with the students' chorus I believe.
(Translated by Li Qi, proofread by Zhang Lu, edited by Sun Lianyue)