The 7th HTAsia Link Annual Conference was held in Chiang Mai, Thailand from May 8th to 11th. 250 worldwide officials and experts from medical and health fields attended this conference, over 20 of which were from China's Colleges and Universities including Key Lab of Health Technology Assessment, Ministry of Health, and School of Public Health, Fudan University. Prof. Chen Yaolong, Evidence-Based Medicine Institute of the School of Basic Medical Sciences, LZU, was invited to the conference as the only representative of China to deliver the keynote speech titled with "The Application of Unsafe or Futile Health Technology & Intervention---Usage of Antiviral Drugs". After the speech, he accepted the interview on how to avoid the futile medical intervention.
During the conference, the organizer held a launch ceremony of Asian translated version of the 2nd edition of Testing Treatments, which was jointly wrriten by professors from Oxford University and editors from Lancet. Experts from Thailand, South Korea, Malaysia, and Japan attended this ceremony. Its Chinese version, mainly translated by Prof. Chen Yaolong and Prof. Yang Kehu, was published on April, 2016 and its circulation was up to 15,000 so far. Moreover, this book was selected as one of the China's Top Ten Medical books.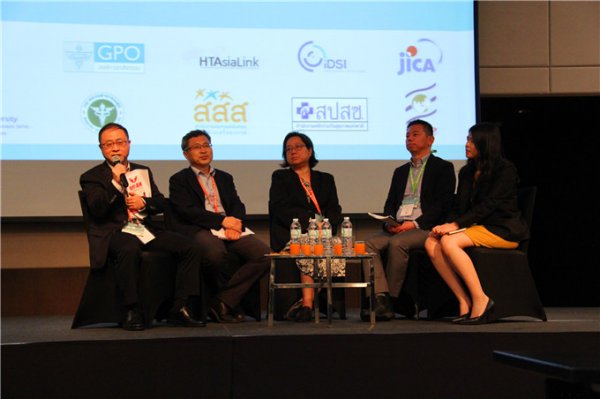 The theme of this conference was "Testing efficacy: Enhance Technology Evaluation to Promote Better Health Care Services". It was designed to promote the exchanges on technological evaluation among 39 member institutions from 19 Asia-Pacific countries and offer an opportunity for young researchers to present their research results and receive international experts' evaluation so as to build a more systematical and evidence-based health care system.
(Translated by Song Rong; proofread by Zhang Yina; edited by Zhang Yuyuan)