The Global Summit Forum for the Association of Charted Certified Accountants (ACCA) concluded successfully in Beijing on June 22nd. In order to honor great contributions from Chinese collaborative colleges, ACCA held this grand award ceremony, and LZU won the "Award in Appreciation of Outstanding Contribution". Leo Lee, global president of ACCA and Helen Brand, chief executive officer presented the trophy to LZU's representative Wang Xuejun, associate dean of the School of Management, LZU.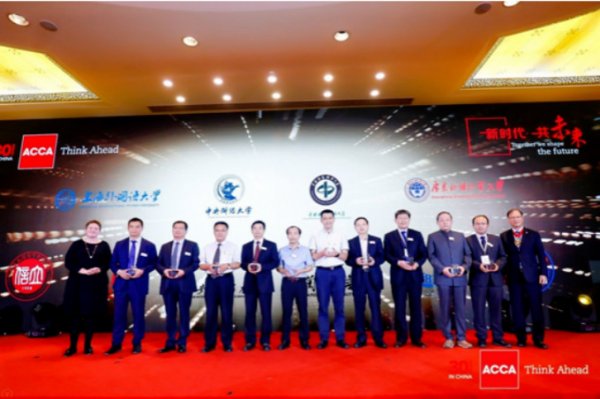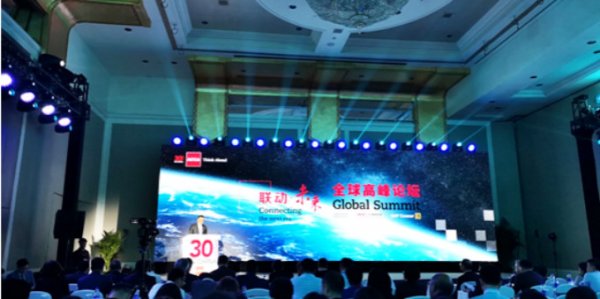 The forum, themed with "Future Linkages", represented the climax of a series of celebrations for ACCA's 30th anniversary (1988-2018) in China. Over 300 delegates from the governments, enterprises, industry associations, universities and educational institutions attended the forum, including over 20 leading experts in the field. They had some prospective discussions on four interconnected themes as follow: development of accounting profession, the Belt and Road Initiative, digital world, accounting and technology. In addition, they shared their new insights into co-movements at home and abroad from varied aspects and exchanged their ideas as well.
Founded in Britain in 1904, ACCA is the leading global body for professional accountants. It entered the mainland of China in 1988. The School of Management, LZU founded the accounting class specialized in ACCA certificates in cooperation with ACCA since 2013. Over the past five years, LZU has gained great achievements in both talents training and professional education. Particularly, students from the School of Management won the grand champion in ACCA Employment Competition in 2017, causing a strong reaction in accounting industry.
(Translated by Li Rui; proofread by Song Rong; edited by Zhang Yuyuan)