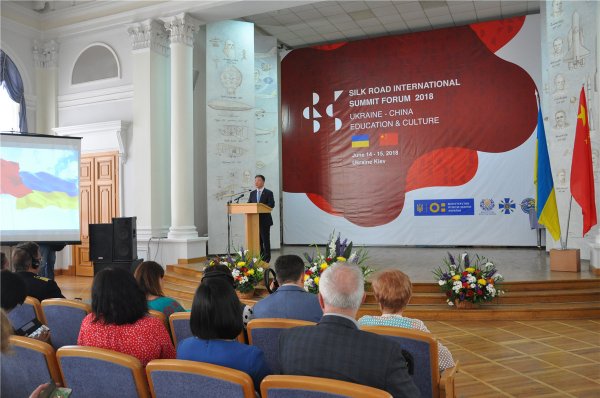 At the invitation of the Ukrainian Ministry of Education and Science, on June 13th to 17th, Pres. Yan Chunhua led a delegation to visit Ukraine and attend the Silk Road International (Ukraine-China) Culture & Education Summit Forum held in Kiev. The two parties conducted in-depth discussions on educational cooperation and exchanges and achieved positive results.
Pres. Yan delivered a speech at the opening ceremony of the forum. He reviewed the history of bilateral higher education exchanges between China and Uzbekistan since the establishment of diplomatic relations in 1992. He also stated his belief that China and Uganda could complement each other in higher education advantages and had prospects for cooperation, hoping to deepen the work with Ukrainian higher education science and technology to create a better future.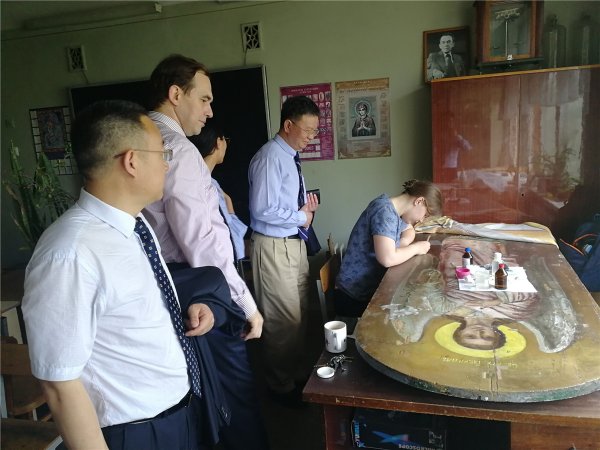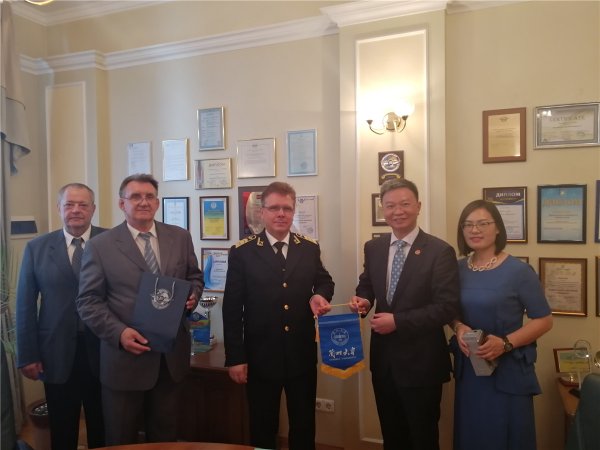 At the forum, LZU delegation held working meetings with six Uzbek universities including Lviv National Polytechnic University, Ukrainian Aviation University, Ukrainian Open International University and Dnepr National University, talking on students' exchange, training, personnel exchange and Chinese-teaching. Co-scientific research and Chinese language teaching have reached broad consensus. The parties concerned had also agreed to further strengthen cooperation in nuclear science and technology, environmental science, earth sciences, economy and humanities. With all the cooperations, they could finally realize resource sharing and commit to the common prosperity of China-Ukraine higher education.
The delegation also visited Ukrainian Academy of Medical Sciences, Kiev National University, Ukraine National Academy of Fine Arts and Architecture and Tchaikovsky Conservatory of Music in Ukraine. The First Affiliated Hospital of LZU signed a memorandum of cooperation with Ukrainian Academy of Medical Sciences, further strengthening cooperation in personnel exchanges and medical research projects.
The delegation endeavored to promote talent introduction and international enrollment through the forum and visit. The forum set up a LZU publicity booth, which attracted many experts, scholars and students from Ukraine. The Talent Office signed cooperation agreements with 14 experts, scholars and doctoral students from different universities and institutes including Kiev National University, National Normal University, Tchaikovsky Conservatory of Music, Academy of Medical Sciences, Kharkov National Institute of Culture, Ukrainian Nuclear Research Institute.
Besides, LZU delegation paid a courtesy call on the Chinese Ambassador Du Wei to the Ukrainian Embassy, who said that he would do his utmost to provide support for the exchanges and cooperation between LZU and Ukraine in education, science and culture.
In addition, the delegation also visited the LZU alumni who worked and studied in Ukraine and attended the founding meeting of Ukrainian Alumni Association of LZU. Yan introduced the development of LZU to alumni at the conference. He said that the alumni were the treasure of the alma mater, and expressed his hopes for the Ukrainian alumni association's greater role in the Sino-Ukrainian higher education exchange. His sincere words called on the alumni to care the alma mater's development and co-built a brilliant future.
(Translated by Yang fan; proofread by Ren Yanyang; edited by Zhang Yuyuan)