On July 4th, Lawrence Schovanec, President of Texas Tech University, Joseph A. Heppert, Vice President, Zhang Hong, Professor of Biology, College of Arts and Sciences, and Grace Hernandez, Director of university office and Executive Vice President visited Lanzhou University. Pan Baotian, vice president of Lanzhou University, met with the delegation.
On behalf of Lanzhou University, Pan Baotian welcomed Lawrence Schovanec and his delegation and gave a brief introduction of the dominant disciplines at Lanzhou University. He said that the two universities are located in similar geographical locations and hope to continue to strengthen cooperation in natural sciences based on past cooperation and expand the field of cooperation to humanities. He hopes that in the future, the two sides will continue to deepen student exchanges and support the joint applications for Sino-US scientific research projects. Lanzhou University welcomes graduates from Texas Tech University to work in Lanzhou University, Pan also revealed his expectations of further progress in terms of bilateral collaborations.. Pan finally extended an invitation to Lawrence Schovanec to present the 110th anniversary of Lanzhou University next year.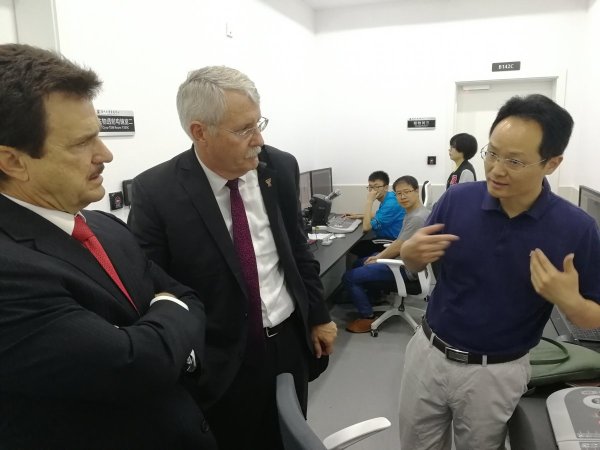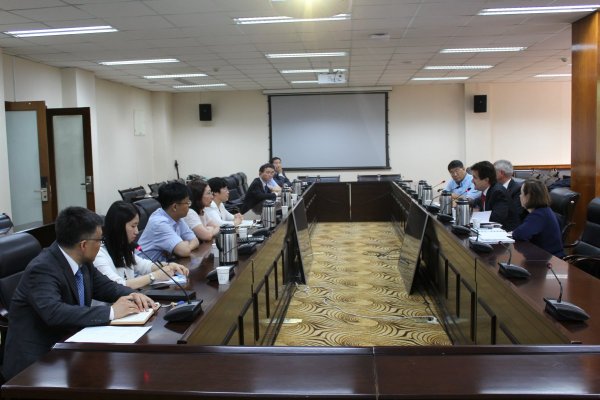 Lawrence Schovanec gave a brief introduction of Texas Tech University. He said that for many years, the College of Grassland Agricultural Science and Technology from Lanzhou University and theInstitute of Agricultural Science and Natural Resources from Texas Tech University have maintained close cooperative relations. He hoped that the two universities will cooperate in a wider range in the future and benefit the teachers and students of both sides.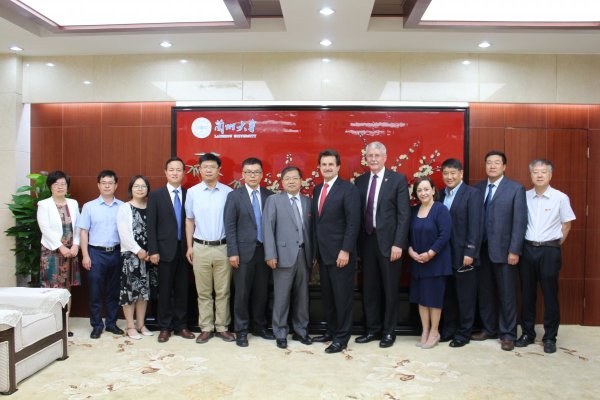 (Translated by Zhang Yuyuan; proofread by Sun Lianyue; edited by Zhang Yuyuan)