On October 16th, Ren Yi, executive president of the Graduate School of Macquarie University, Australia, Nick Mansfield, president of the Graduate School, and other six people visited LZU. Pan Baotian, vice-president of LZU, accompanied by relevant personnel from International Department, Graduate School, School of Management, School of Politics and International Relations, School of Pharmacy, School of Foreign Languages and Literature and School of Earth Sciences and Mineral Resources met with the delegation in Yifu Science Hall.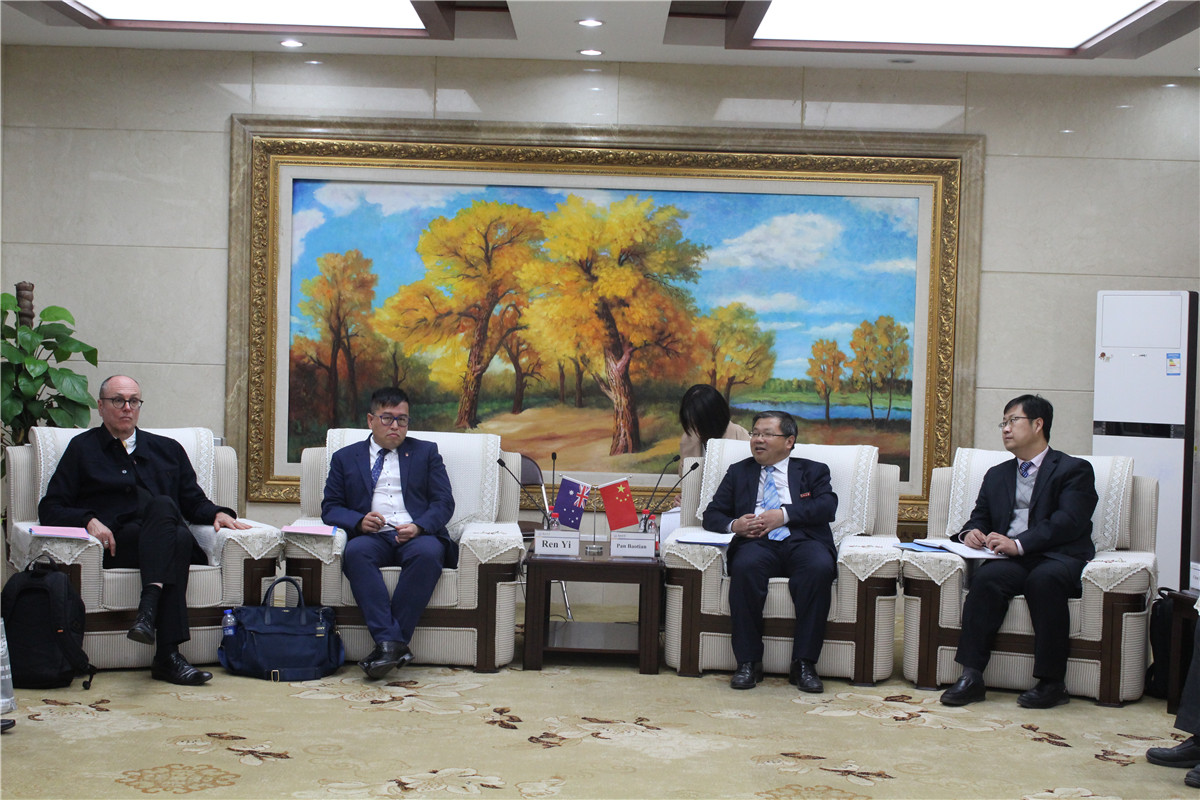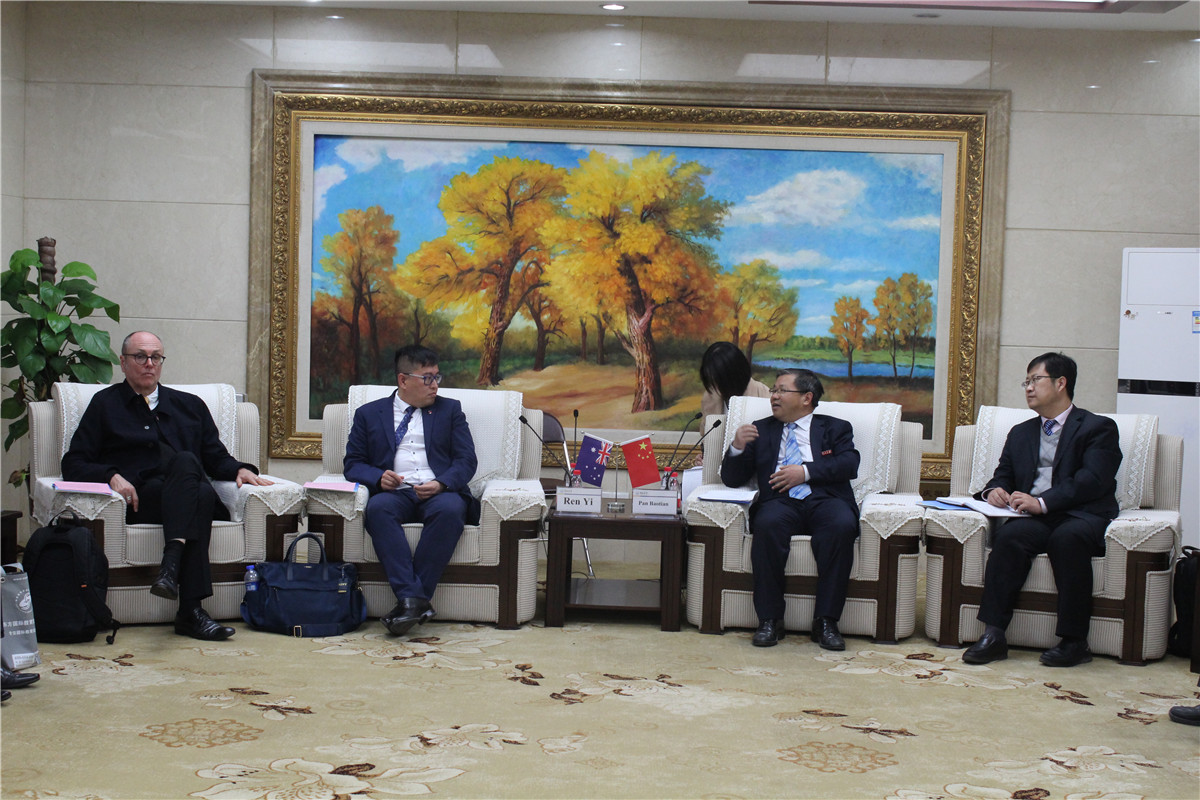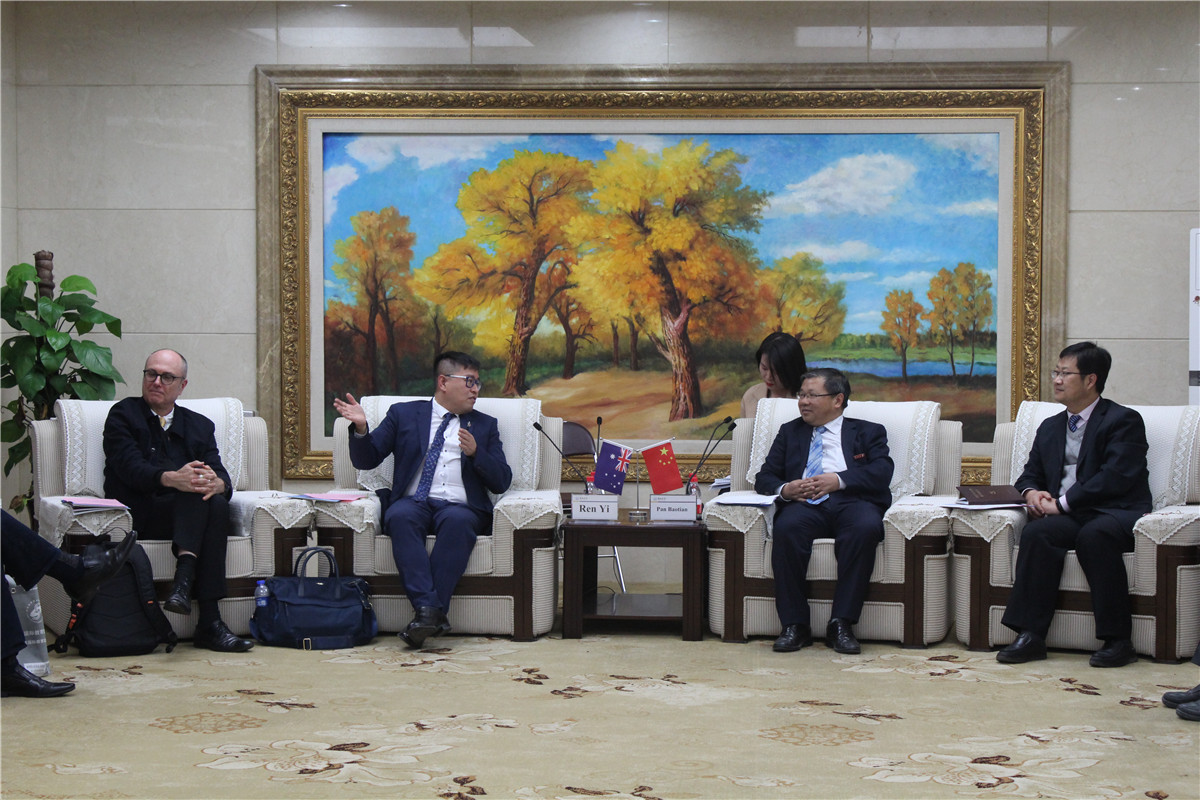 Pan Baotian introduced the basic profile and characteristic disciplines of LZU, and hoped to take this opportunity to enhance the mutual friendship and promote the cooperation in talents training, scientific research and faculty development. He said that Chinese government actively advances the high-level talents training and hopes to start the short-term and long-term exchanges of the students of Macquarie University and LZU. He also added that scientific research is the foundation of the cooperation and the talents training; therefore, Pan hoped that teachers of two universities could reinforce the cooperation in scientific research and submit the project of common interest. Meanwhile, Pan said that graduates and young scholors from Macquarie University are welcomed to teach here in LZU.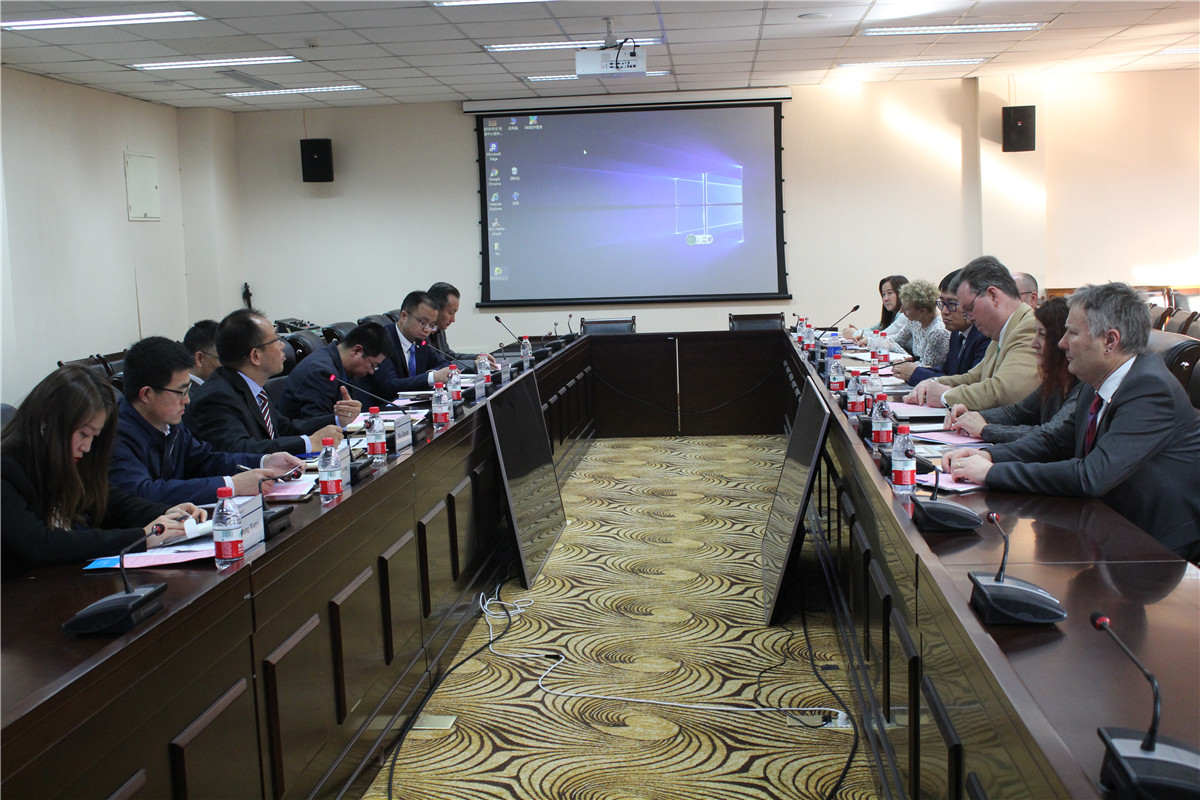 Ren Yi hoped to sign the Memorandum of Understanding and student exchange agreements with LZU, and conduct concrete cooperation in semester exchange of graduate students, co-culture of doctorial students, and teachers cooperation research. He said that Macquarie University could offer 5 tuition-free places for graduate students of LZU to study there for one semester. He welcomed LZUers to continue their doctorial study or conduct postdoctoral research in Macquarie University, and he was willing to recommend the students and young scholors of Macquarie University to exchange or teach in LZU.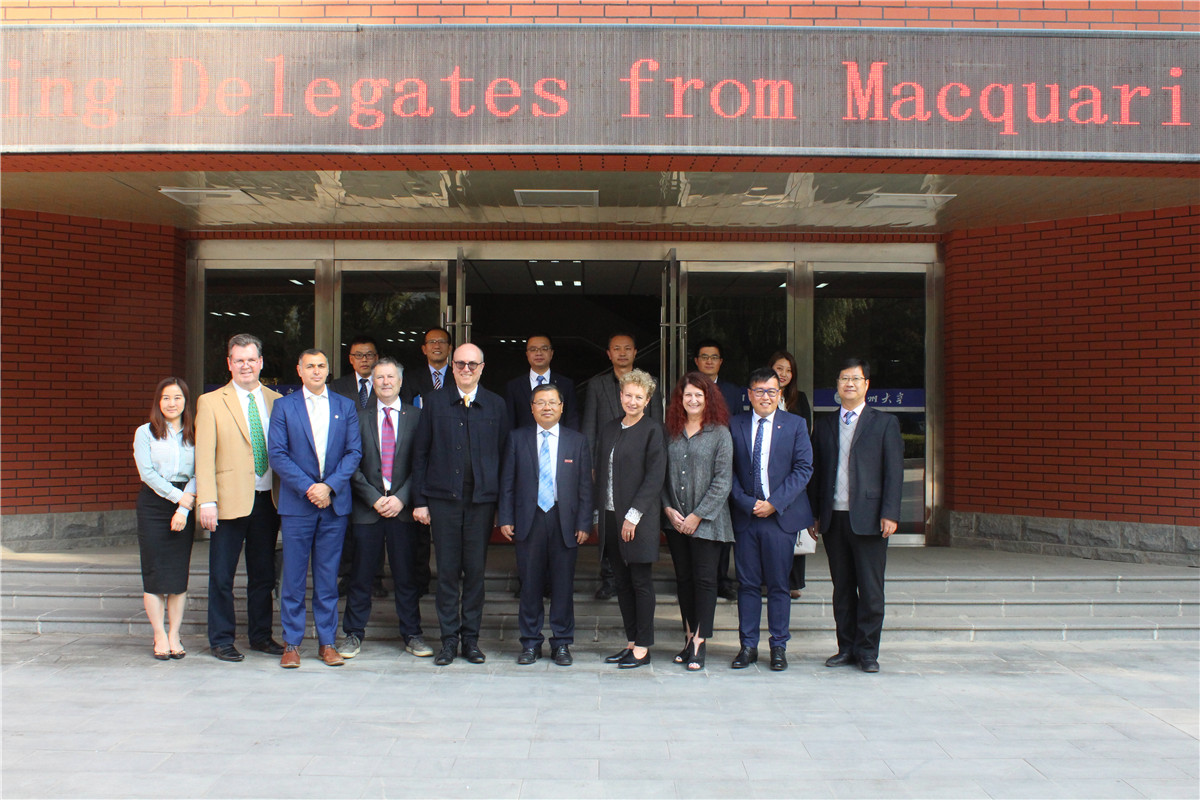 (Translated by Yang Han; proofread by Zhang Yuyuan; edited by Zhang Yuyuan)