By Ma Jingna | chinadaily.com.cn | Updated: 2020-07-02 16:02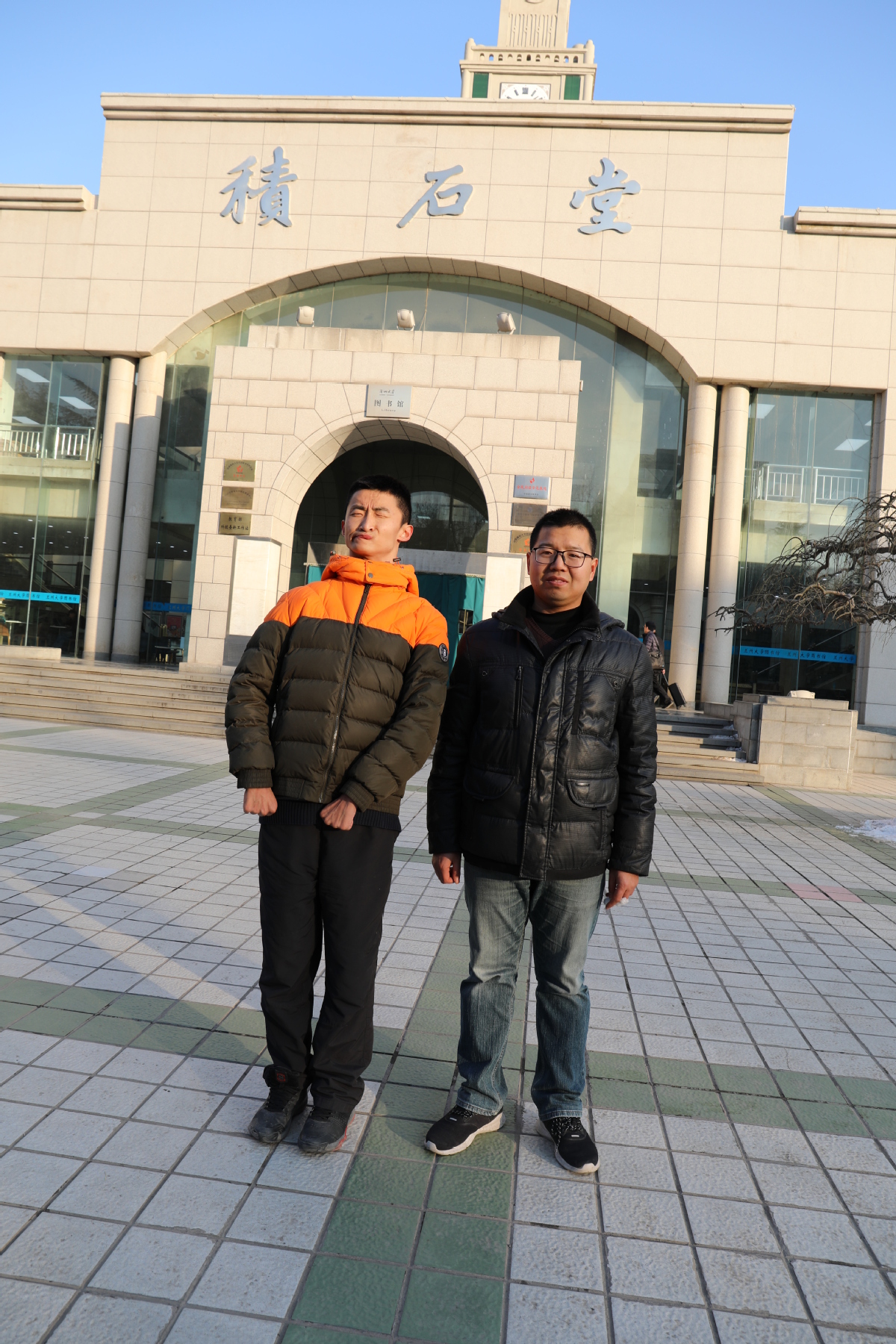 Xie Yanting and Professor Xu Shoujun [Photo for chinadaily.com.cn]
Since 2011, Xie Yanting has been sitting in on courses at Lanzhou University. Now, nine years later, he is enrolled in doctoral studies at the university.
That might seem ordinary, but it's far from it. Xie has cerebral palsy, diagnosed when he was just 11 months old.
Mathematics professor Xu Shoujun is impressed.
"Xie is very smart and motivated," Xu said. "He is above average. If he can successfully obtain a doctorate, I believe he will certainly make a contribution to national scientific research."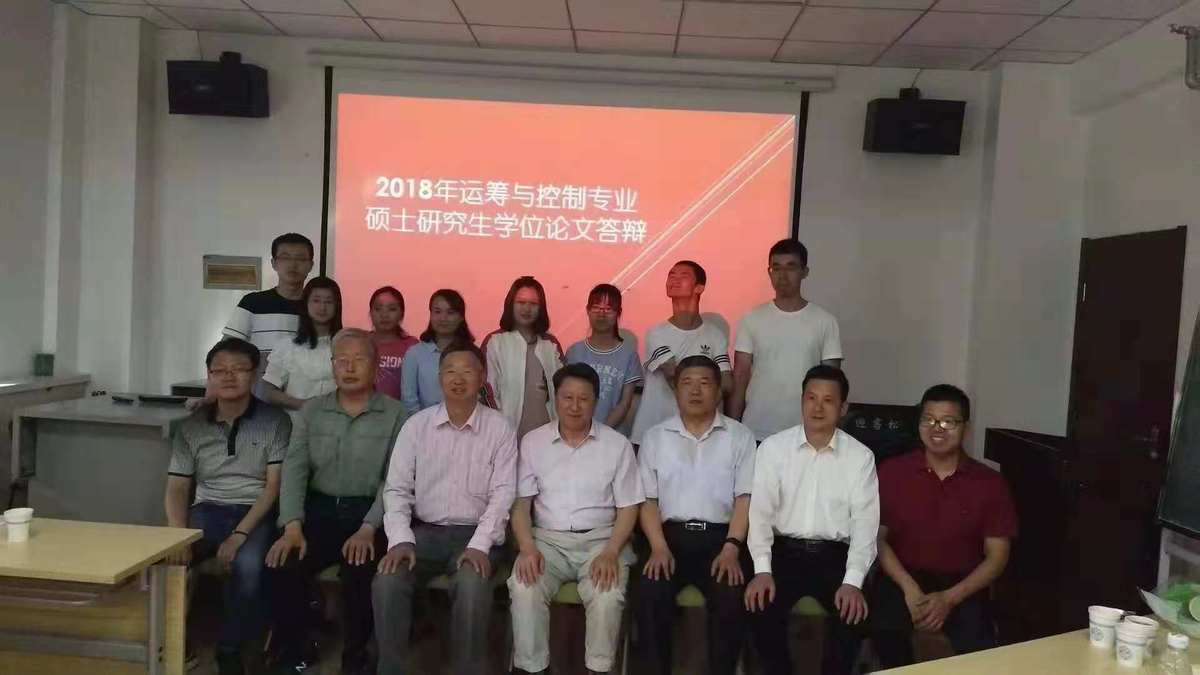 Xie defended his master's degree thesis with this group of academics. [Photo for chinadaily.com.cn]
As he grew, Xie could not go to school like an ordinary person. Instead, he learned on his own with the help of family members and completed courses from primary school to high school. He also completed independent study courses offered by universities.
In 2011, he took a special college entrance examination. Since he couldn't hold a pen to write, he could answer only the multiple-choice questions. He scored 262 points out of a possible 280, with full marks in mathematics.
The results were good, and Xie and his family were happy, but the score was not high enough for university admission.
His mother contacted the School of Mathematics and Statistics of Lanzhou University and asked if her son could simply audit classes — an expression for sitting in to learn but without receiving credit.
"The dean treasured talent and told us that he was welcome to learn as long as he wanted to," she said.
Xie discusses questions online with professor Xu Shoujun. [Photo for chinadaily.com.cn]
Professor Xu told Xie that he would treat him as a normal student and give him the same love — maybe even a little more.
"Xie has great perseverance and really has talent in math," Xu said.
Under Xu's guidance, Xie has published two papers in academic journals. Then, in September, Xie completed his master's thesis.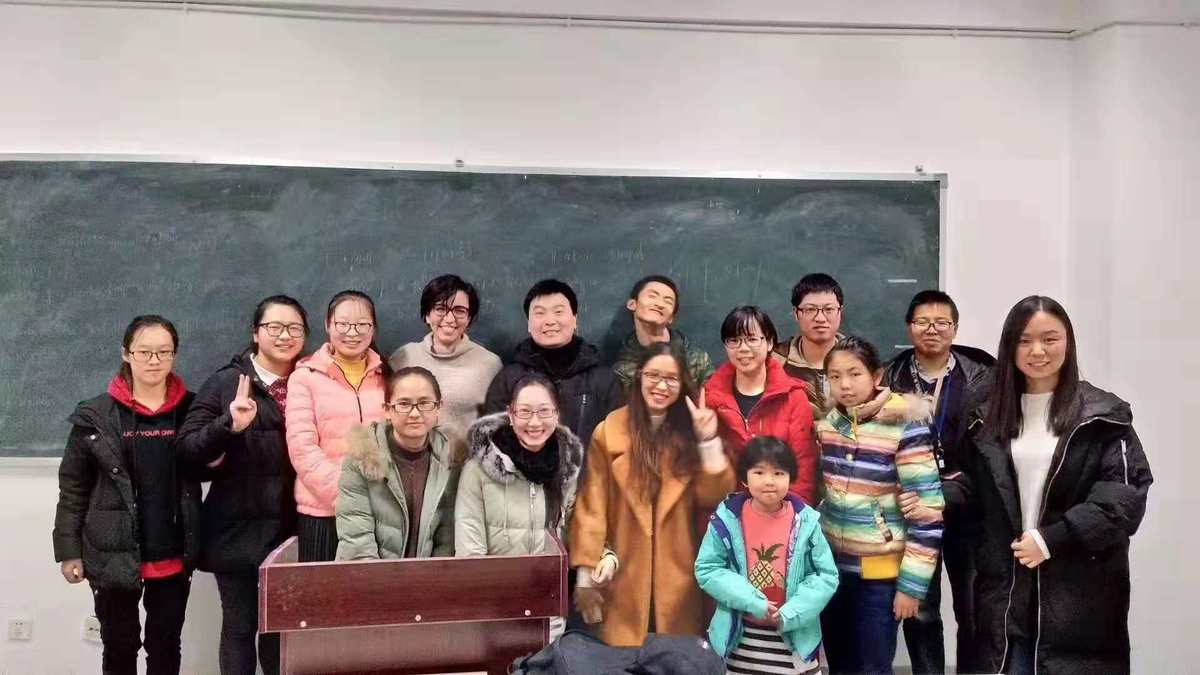 Xie with classmates [Photo for chinadaily.com.cn]
Lanzhou University awarded Xie the title of honorary graduate student. At the ceremony, Yan Chunhua, the university's president, said, "From today on, Xie Yanting is no longer an auditor. He is our child, just like all the Lanzhou University students."
Recalling his studies over the past nine years, Xie said: "I have learned a lot of problem-solving methods and truths of life, and I think these are far more important than degrees."
https://www.chinadaily.com.cn/a/202007/02/WS5efd9497a310834817256d3b.html