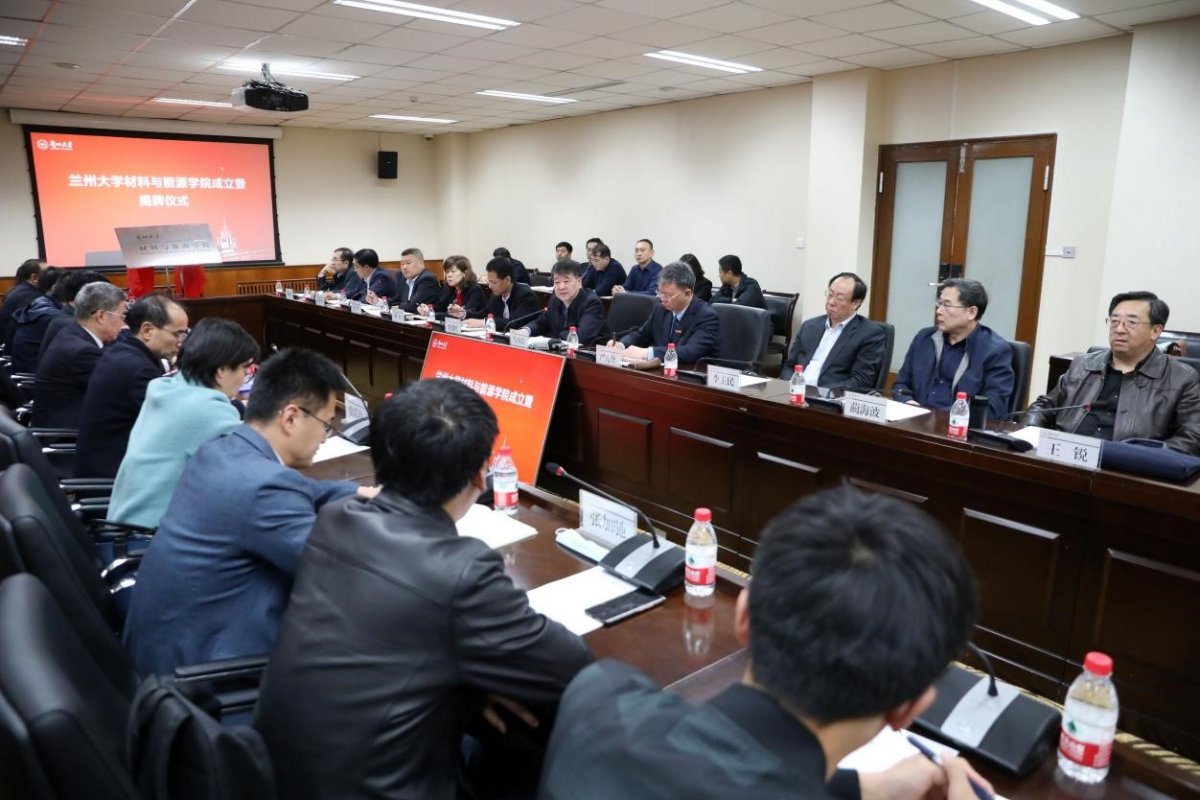 On March 31st, LZU held the establishment ceremony of the School of Materials and Energy(SME) on Chengguang campus. The leadership of LZU, the standing committee members of the Party committee, heads of related departments, staff and students from SME attended the ceremony. Vice-President Fan Baojun presided over the ceremony.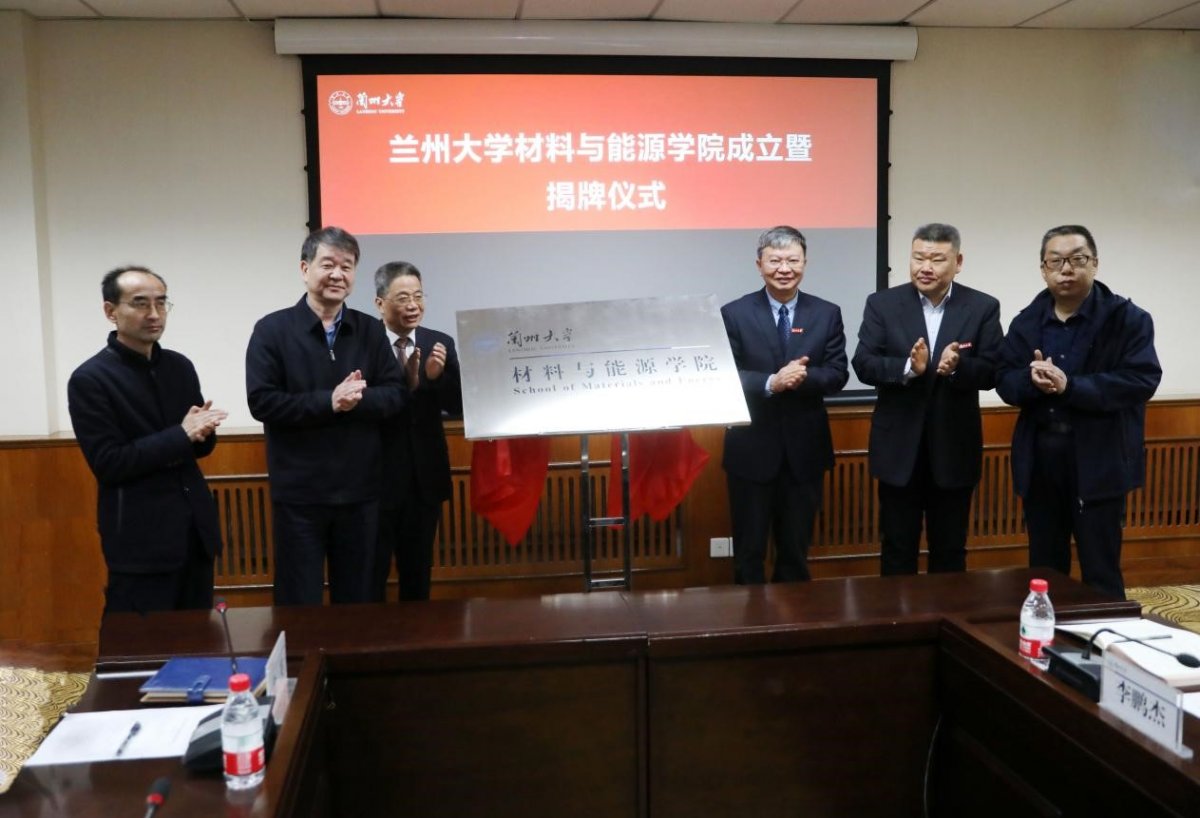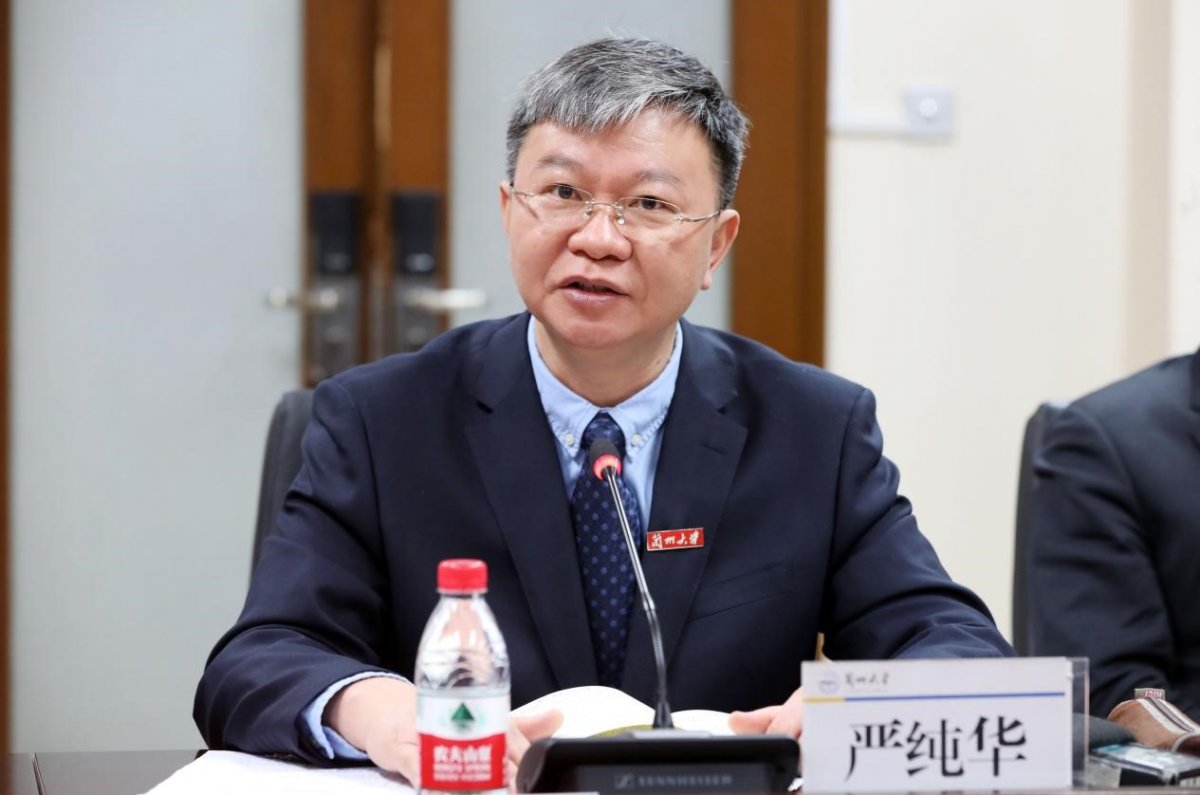 On the ceremony, President Yan further elucidated the background, significance and construction ideas of the establishment of the SME, and extended his ardent expectations for the development of the School. He Deyan, who is in charge of the preparation of the establishment of the School, said under the leadership of the Party committee of LZU, all the faculty and staff of the SME will live up to the great trust and work together to make more contributions to LZU and better meet national strategic needs.
Ma Xiaojie, the Party secretary of LZU, extended his warm congratulations on the establishment of the SME. He stressed that the establishment of the SME is a big move of LZU at the right time to serve national strategy and development in economic and social fields. It is an active exploration to implement the spirit of the 10th Party Congress of LZU and develop new growth points of disciplines to foster the overall level of disciplines and promote high-quality development by expanding engineering courses on the broad basis of science. It is also an inner demand of LZU to cultivate talents on the basis of high morality. Such a big decision was made after scientific and careful arguments on condition that teachers and students have such needs as founded subjects, guaranteed teaching staff, and supported platforms.
The establishment of the SME is an important move of LZU to adhere to the "four services" and "four orientations" to serve the national strategy and economic and social development. It aims to further integrate discipline resources, accelerate the development of materials science, open up the transformation channel of scientific and technological achievements so as to explore a new mode of industry-university-research cooperation and form a new growth point of engineering science in the future. As a result, it will better serve the national strategy and inject new vitality to "Double First-Class" construction of LZU.