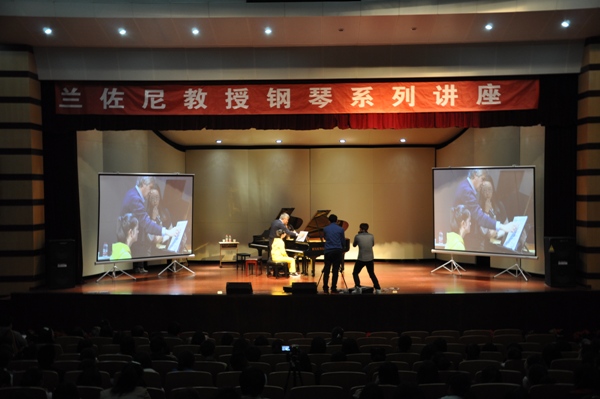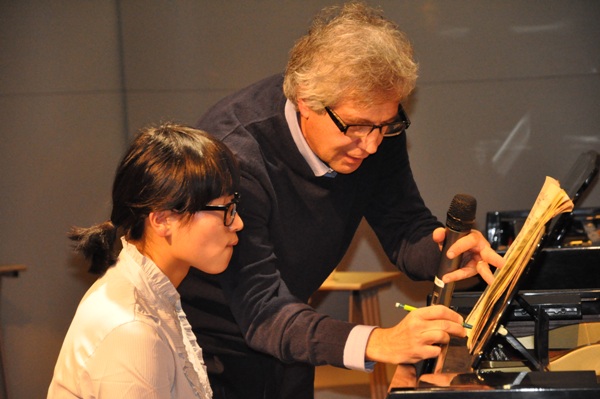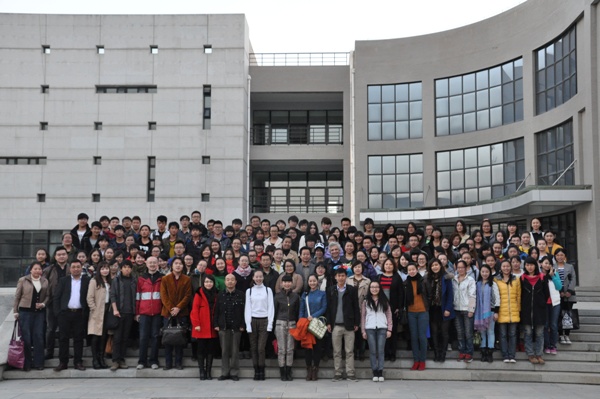 Prof. Fabrizio Lanzoni, dean of Piano Department of Conservatorio Statale di Musica "G. Frescobaldi" and famous Italian pianist, visited LZU, and delivered two lectures at Yuzhong Campus on October 23th and 24th. The lectures, held by Prof. Xiang Liang, attracted all the students and faculty of the College of Arts.
Prof. Fabrizio Lanzoni focused on music version selection, playing skills training, music expression and processing with Beethoven's and Chopin's piano works as examples. At the end of the lecture, Prof.
Fabrizio Lanzoni answered students' questions and gave some suggestions to solve their difficulties and confusions in study. Moreover, he shared his teaching experiences with the audience.
It is reported that Prof. Fabrizio Lanzoni will hold two more lectures on Yuzhong Campus on the morning of October 28th and 29th. After that, he will also hold a piano recital at Wenshao Building at 19:30 on October 30th.
(Translated by Yu Yin, Proofread by Lawrence Xu)