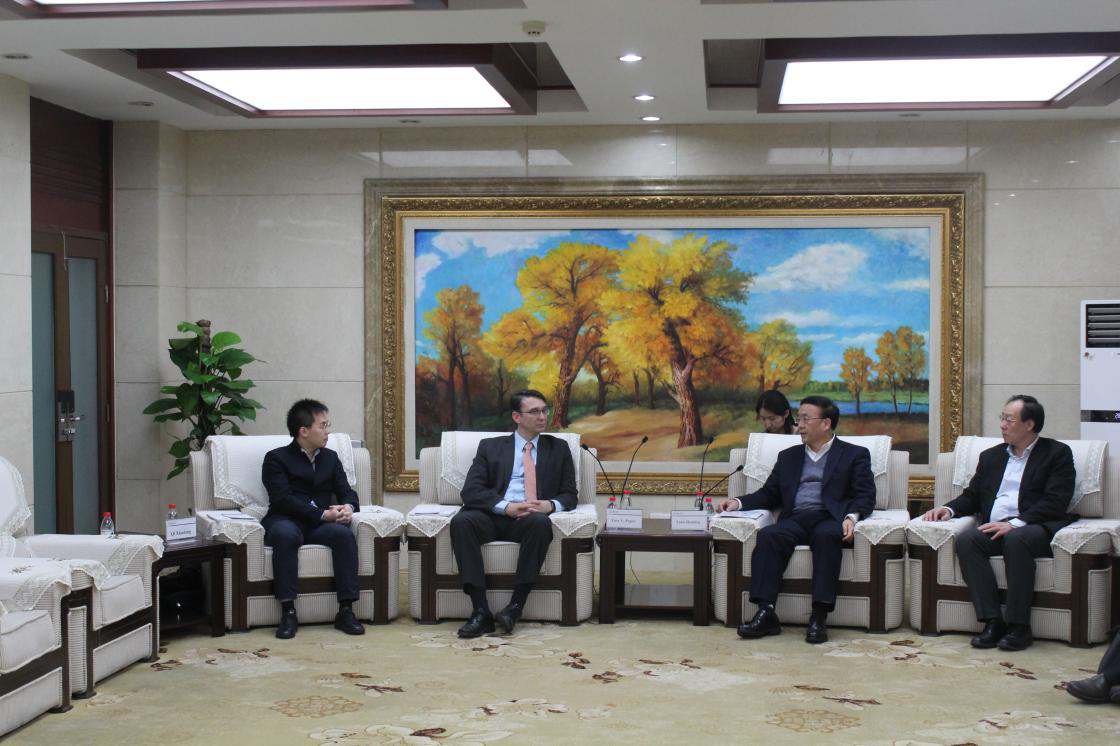 At the invitation of the First Hospital of Lanzhou University, Dr. Yury v. Popov, director of Hepatic Fibrosis Research Center of Department of Digestive and Liver Diseases, Beth Israel Deaconess Medical Center (BIDMC) and Dr. Qi Xiaolong, the senior researcher at Harvard Medical School visited LZU on December 11,2018. Yuan Zhanting, secretary of Lanzhou University CPC Committee met the guests in the VIP room of the Yifu Science Building. Li Yumin, vice president of LZU and other directors, mainly from the Office of University, School of Medical Sciences, the First Hospital of LZU, Human Resourse Office, Talent Recuiment Office and International Office, attended the meeting.
Yuan Zhanting gave Dr. Yury V. Popov and Dr. Qi Xiaolong a warm welcome. After listening to a brief previous achievement, he said that the two parties should deepen cooperation in areas of cirrhosis, liver cancer, fatty liver, pharmaceutic products R&D and so on. For the platform construction, such as the CHESS center proposed by LZU, he put forward four suggestions. Firstly, we should make plannings by aiming at an internationally advanced platform and the frontier disciplines center of the Ministry of Education. Based on the concept of "openness, collaboration and sharing", the platform should be cross-disciplinary, comprehensive and influential both in China and the world. Secondly, we need to specify the research direction and field of the platform to give full play to its leading role, with expectation that its research level should be in the leading position or equal to other institution across the world.Thirdly, we need to attach great importance to the platform institutional system, and,the platform management can be improved in this way. Fourthly, the ability of scientific researchers and service of medical personnel in our university are expected to be improved through research-based platforms as such.
Dr. Yury V. Popov said that the two parties are at the stage of determining cooperation mode and then briefly introduced the initial cooperation with the medical staff of LZU. He also expressed that he would endeavor to put theory into practice by relying on the advantages of two parties' laboratory research in the fields of animal models, biochemistry, and etc.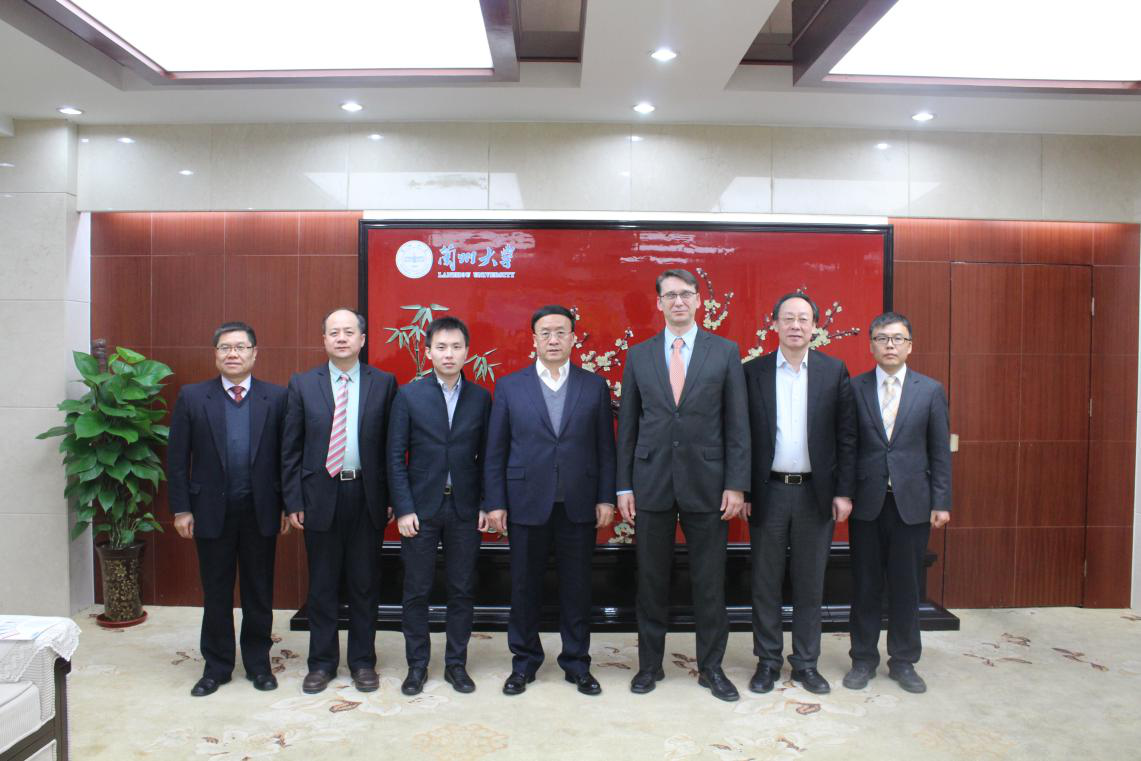 (Translated by Li Chunrong; proofread by Liu Zhiting; edited by Tanbai)