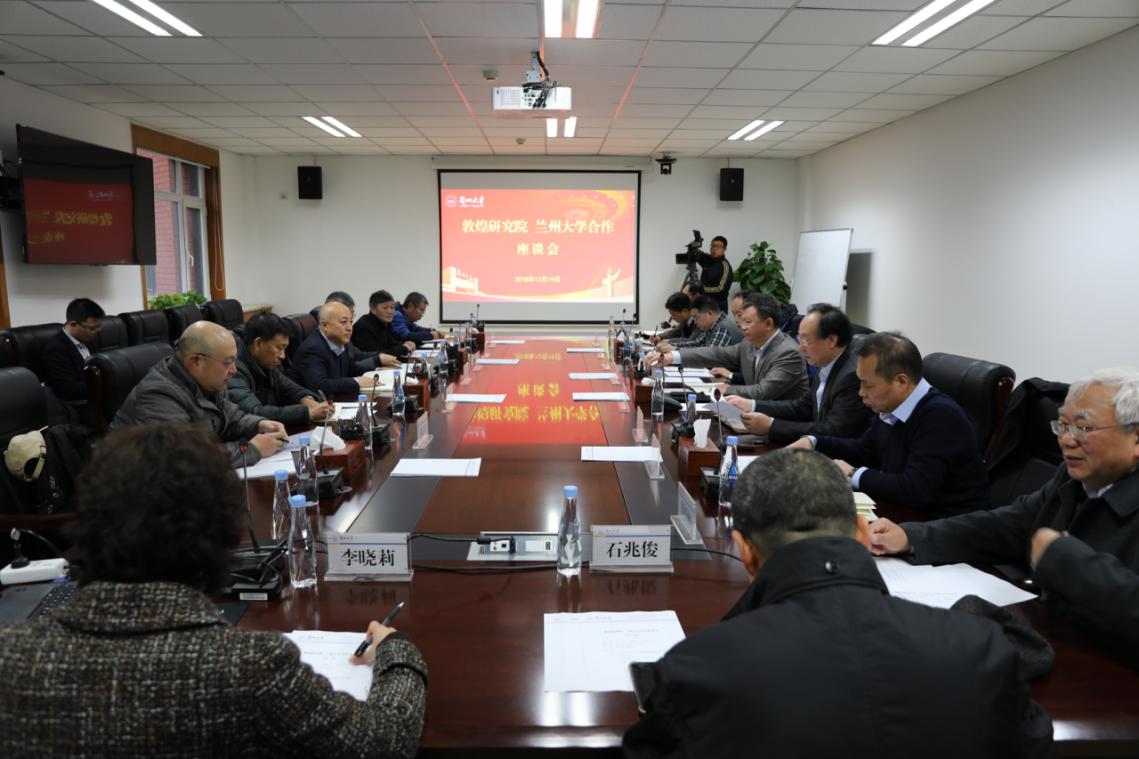 The Cooperation Forum between Dunhuang Academy and Lanzhou University was held at Room 304 of Yifu Science Building on the morning of Dec. 19, 2018. Wang Xudong, president of Dunhhuang Academy, Yan Chunhua, president of Lanzhou University (LZU), and other principals attended the forum. Li Yuming, vice-president of LZU presided over the meeting.
At the meeting, Zhao Shengliang introduced the previous cooperation between Dunhuang Academy and other research institutes at home and abroad. Then, participants exchanged views on such issues as talent training, cultural relics protection and scientific research.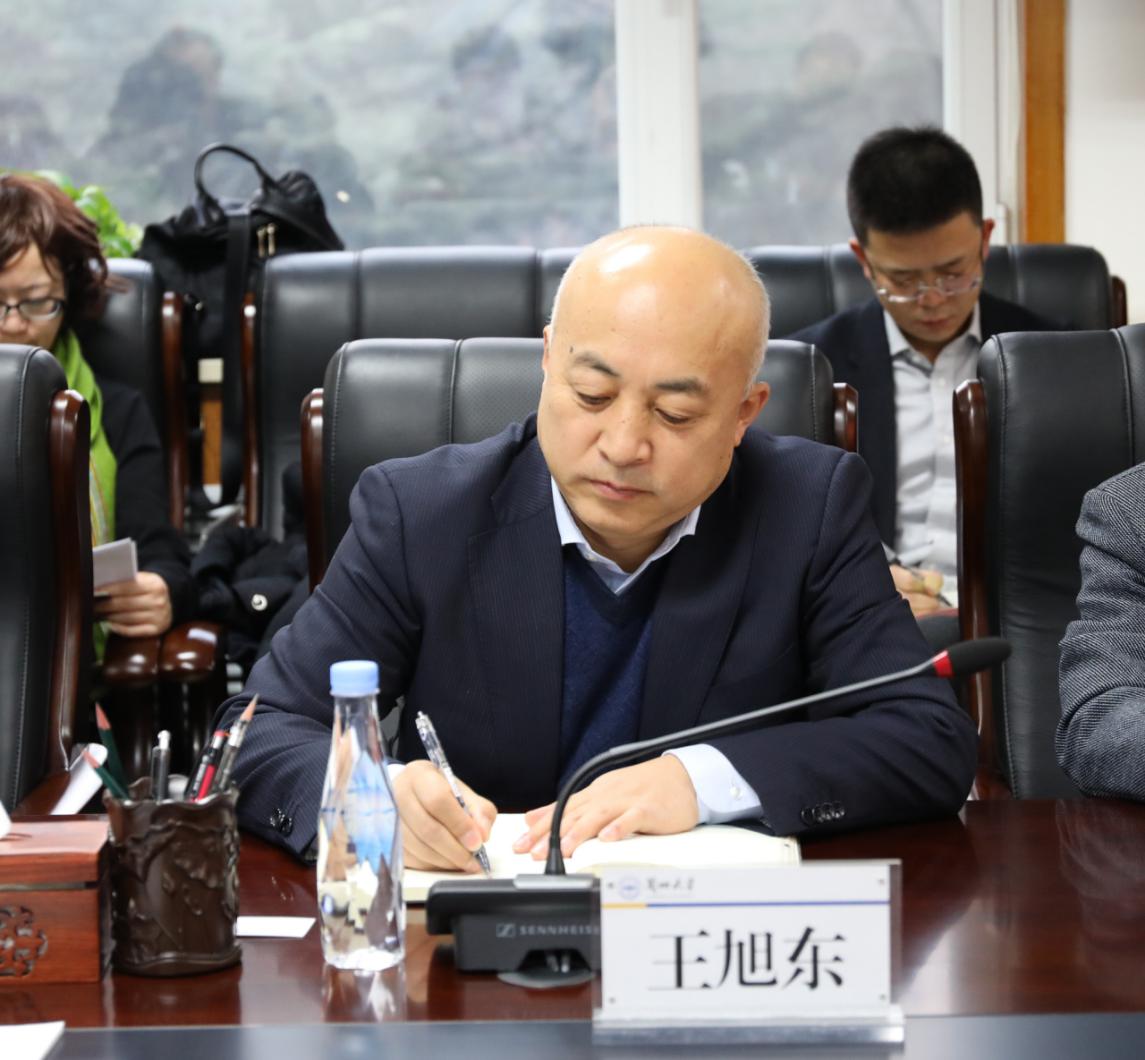 Wang Xudong said that Dunhuang Academy has always attached importance to the cooperation with other research institutes, and particularly had made the joint efforts with LZU in the aspects of talent cultivation, scientific research, cultural relics protection, and Doctoral programs application for a long time. Lanzhou University had cultivated many scholars who devoted themselves to Dunhuang Academy as well as many students of relevant disciplines across the country. Meanwhile, experts and scholars from Dunhuang Academy also continued their study at Lanzhou University.
Yan Chunhua noted that the cooperation between Lanzhou University and Dunhuang Academy had been carried out for a fairly long time and enjoyed regional advantages unparalleled by other research institutes. It was hoped that the cooperation between the two sides would be implemented in the innovative cooperation of ethnic study, talent nurturing, discipline development, base and construction, instead of being limited in specific subjects such as history and art.
Other principals of Dunhuang Academy and Lanzhou University attended the forum.
(Translated by Xian Qinghong; proofread by Wang Shuangshuang; edited by Tanbai)