The ceremony of signing strategic cooperation agreement between Lanzhou University(LZU) and the National Museum of China(NMC) was held in National Museum of China on January 2,2019. Wang Chunfa, the head of NMC, Huang Zhenchun, secretary of NMC CPC Committee, and its counterpart from LZU, Yuan Zhanting and Yan Chunhua, and vice presidents Xu Shengcheng and Pan Baotian from LZU attended the ceremony.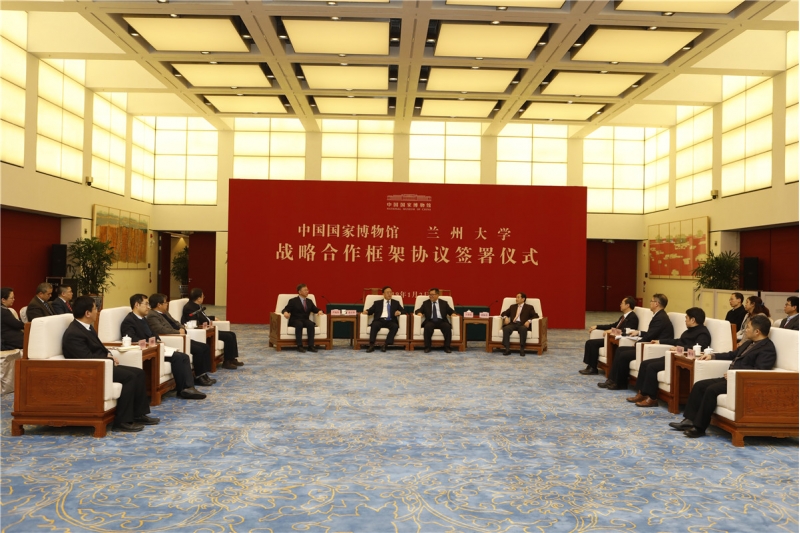 At the signing ceremony, Huang Zhenchun gave an introduction to NMC. He said that NMC will always adhere to the principle of "open and cooperation, and not for possessing all, but for exhibiting the best" to promote cooperation with other institutions. The cooperation between NMC and LZU can be trace back to special origin, and it will meet the strategic needs. He hoped that the two sides could complement each other's strengths to realize mutual development.
Also, Yan Chunhua gave an introduction to LZU. He said that LZU, as a national key university in the western region of China, has been a prestigious and renowned university more than 100 years through perseverance and diligence. As an important platform for national cultural inheritance and innovation, NMC has become a cultural name card for displaying China's image and telling Chinese stories through continuous development and progress.
At the meeting, Yan Chunhua and Wang Chunfa signed The Strategic Cooperation Agreement between National Museum of China and Lanzhou University. According to the agreement, the two sides will carry out cooperation in following aspects, First, NMC and LZU will develop cooperation in talents exchange by hiring part-time researchers and professors, jointly cultivating graduates, accepting visiting scholars. Second, the two sides will launch academic research cooperation by jointly applying for programs, carrying out scientific research protection of cultural relics and jointly holding academic conference. Third, both parties can carry out cooperation in exhibition planning and design.
Wang Chunfa expressed his delight at the achievements made by LZU and its sound development momentum. He said that NMC need support from LZU in the field of humanities and social sciences, and extensive cooperation in the fields of chemistry and chemical engineering, biology, civil engineering and physics, etc is also essential.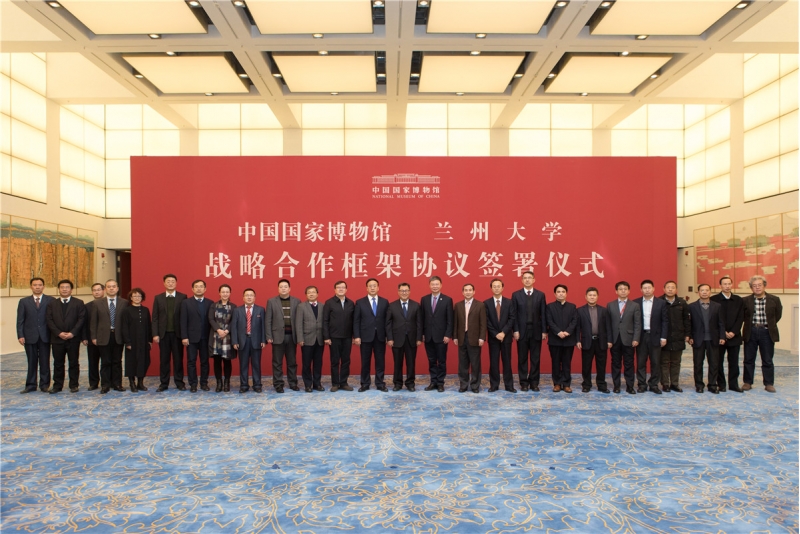 (Translated by Cao Yanxia; proofread by Xue Shujie; edited by Tanbai)