At the invitation of academician Xu Ningsheng, President of Fudan University, Pres. Yan Chunhua of Lanzhou University, attended a higher education roundtable conference at the Shanghai Forum themed as Opportunities and Challenges of Building World-Class Universities in New Era and 1st plenary conference of BRICS University Union held in Fudan University on May 26th.
The higher education roundtable conference was hosted by Fudan University and Times Higher Education. The conference invited presidents of first-class universities and principals of university evaluation institutions around the world to discuss the construction of world-class universities. Pres. Yan Chunhua gave a keynote speech entitled "From Obstacles to Wings: Practice of Lanzhou University in Promoting Double First-class Program in West China", expounding the ideas, practices and outcomes of Lanzhou University in process of constructing itself as a first-class university worldwide. The speech won wide acclaim among the attendees.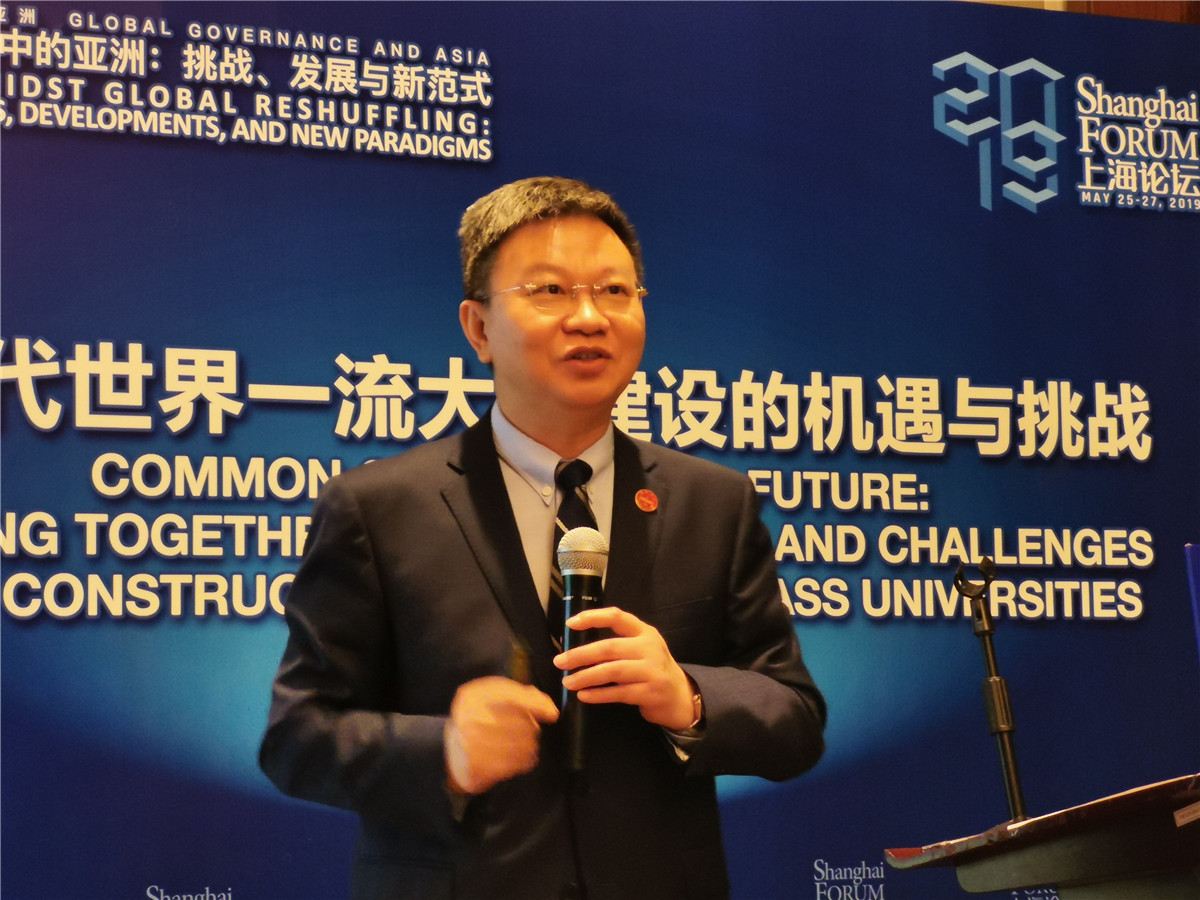 After the conference, Yan Chunhua communicated further with Michael Spence, President of University of Sydney and expressed his hope to promote in-depth cooperation between the two universities in talent training, scientific research and other fields.
On the afternoon of June 26, Yan Chunhua was invited to attend 1st plenary conference of BRICS University Union and discussed the blueprint of communication and exchanges among related universities with attendees. Entrusted by the secretariat of the Union, Pres. Yan Chunhua presided over the discussion on the topic of cooperation in talent cultivation in the Union. Attendees at the meeting had full communication on the cooperation mode, development prospect, existing problems about this issue and reached a broad consensus.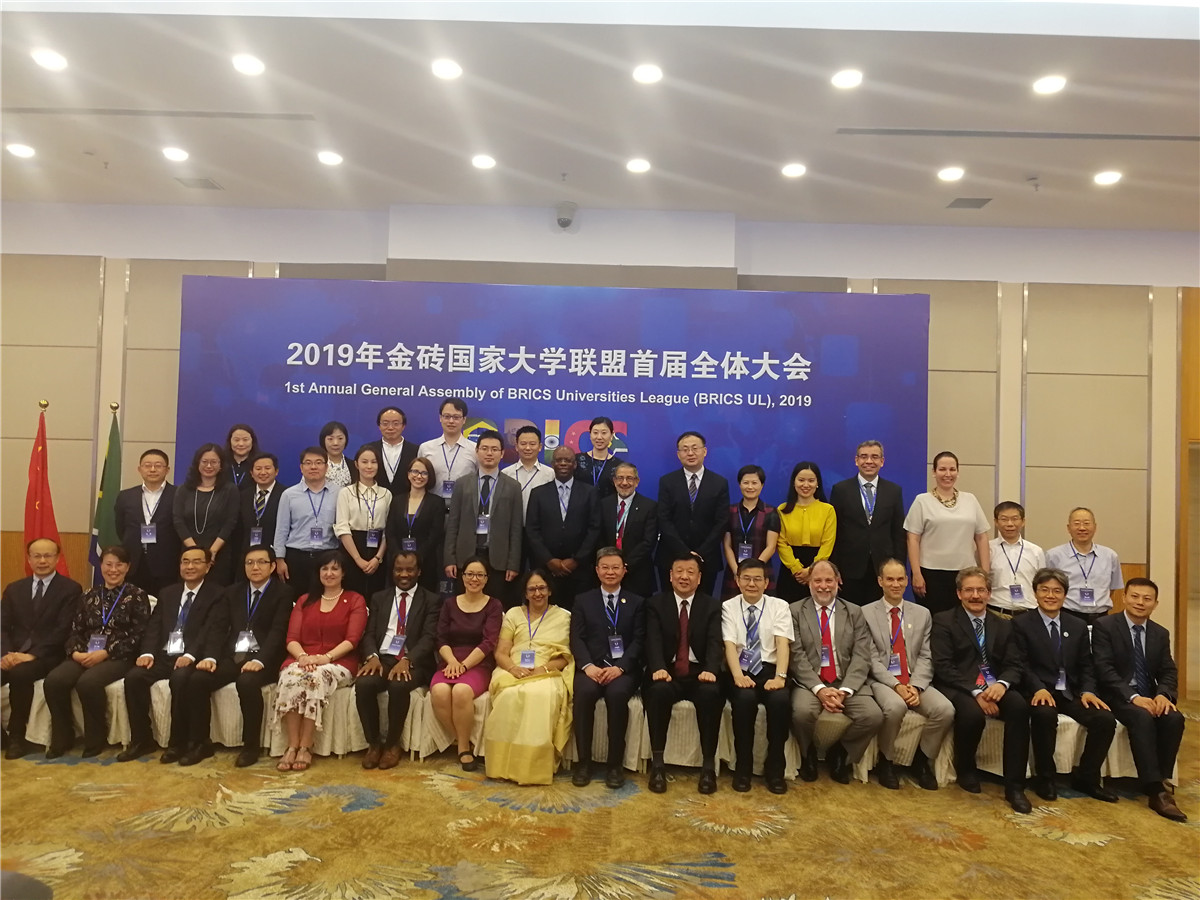 (Translated by Li Chunrong; proofread by Zhang Yuyuan)