Xinhua March 21 , 2020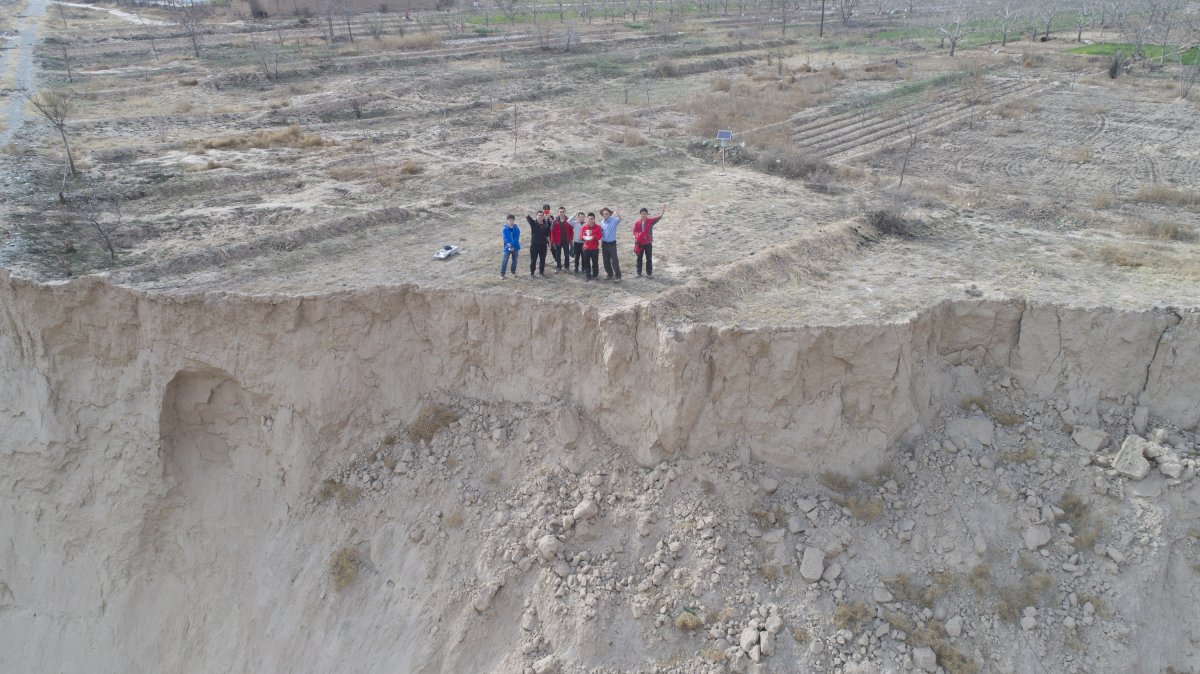 Researchers at Heitai field (Photo provided by the interviewee)
Researchers have developed a new method to evaluate and predict potential landslides.
Landslides can result in serious impacts. There is a continuing need to develop better tools to enhance the effectiveness of landslide risk assessment and management.
Researchers from China's Lanzhou University combined empirical modeling with time-series Interferometric Synthetic Aperture Radar (InSAR) techniques to assess potential landslide locations, areas and volumes at the Heitai river terraces of the Yellow River in northwest China's Gansu Province.
The elevated terrace has a substantial aeolian loess deposition. Many landslides have been triggered along the terrace edges due to gradually rising of groundwater levels following continuous irrigation since 1968.
The researchers proposed the new method to predict the location, area and volume of the potential landslides. According to Meng Xingmin, a leading researcher of the study, employing the combination approach of the empirical model, InSAR techniques and field survey is of significance to construct a map that can show the magnitudes and activities of potential landslides.
The research is expected to provide significant further scientific insights to inform landslide hazard and risk management. It can also be applied to many other parts of China's Loess Plateau or similar areas across the world.
http://xhnewsapi.zhongguowangshi.com/share/news?id=416039686434816&from=singlemessage&isappinstalled=0