The China-US University Presidents' Online Forum, jointly organized by Tsinghua University and Yale University, was held on October 13, 2020, bringing together leaders from 20 leading Chinese and American universities to explore the development of higher education and to strengthen the post-pandemic resilience of university collaborations and networks.
Chinese Vice-Premier Sun Chunlan delivered her congratulatory remarks via video during the opening session of the online forum held under the theme "Fostering More Open, Integrative and Resilient Universities."
Sun said, higher education represents a space of advanced collaborative exchange between China and the US, enhancing the mutual understanding and friendship between the peoples of China and the US, and promoting the development of China-US relations.
Sun said she was hopeful that universities of China and the US will, under the principles of openness and inclusiveness, leverage their complementarities and broaden the space for cooperation in education, research and joint programs.
"It is hoped that universities enhance mutual learning through communication, and mutual trust through cooperation,and contribute to the building of a community of shared future for mankind. " she added.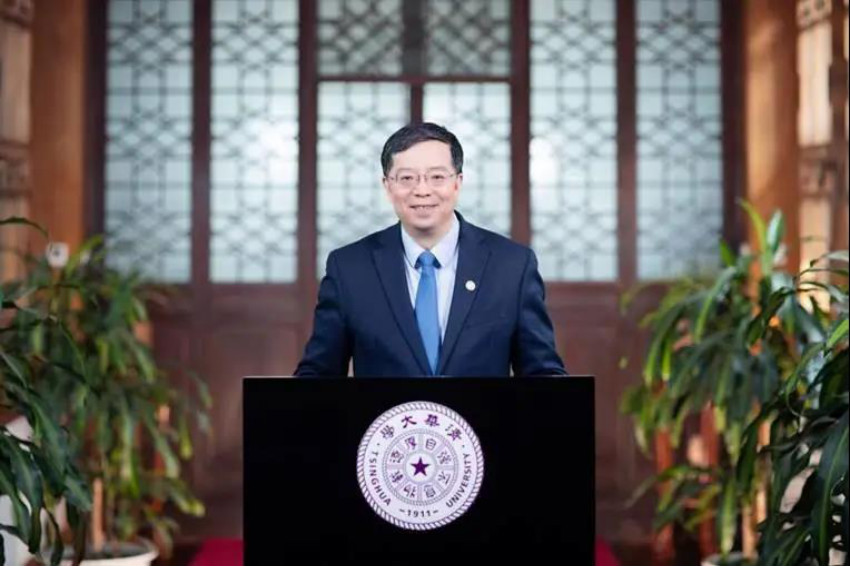 Tsinghua University President Qiu Yong, delivering his opening remarks, said that by bringing together colleagues from leading universities in China and the US, Tsinghua hoped to highlight the importance of global collaborative engagement, and better understand the development of universities more broadly.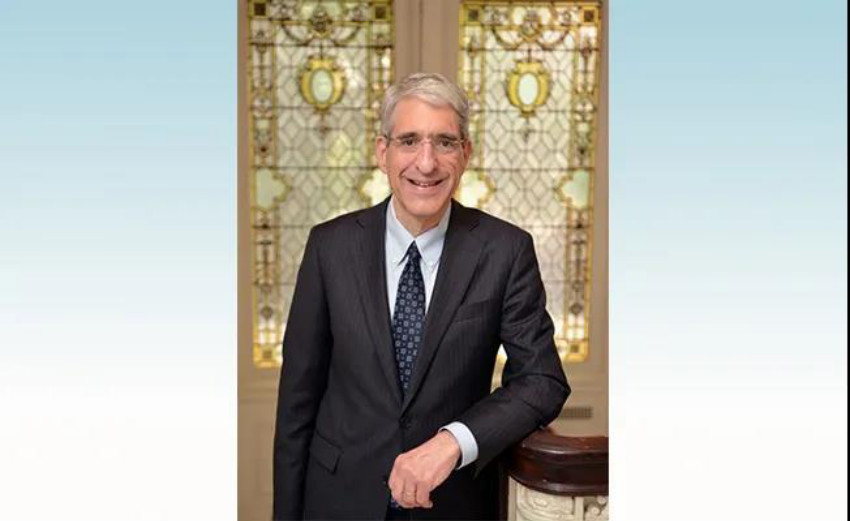 Likewise, Yale University President Peter Salovey said in his opening remarks that the way research universities around the world have responded even though the world is experiencing a true global disruption has demonstrated that open, integrative resilient research universities are built on cooperation across national borders.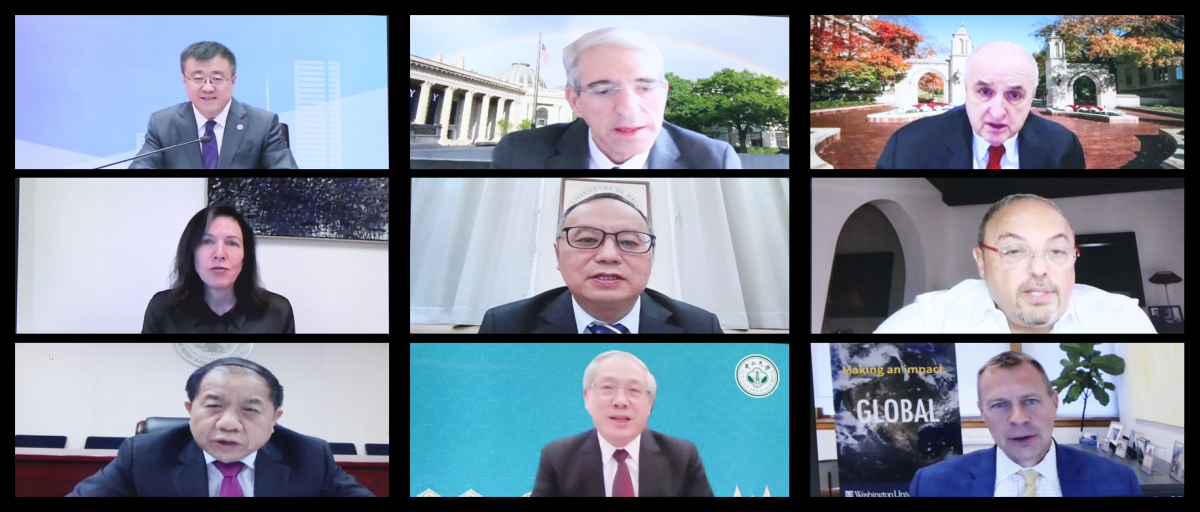 Following the opening ceremony, the forum then featured three keynote speech sessions in line with its main theme. The first session, moderated by Tsinghua University Vice President and Provost Yang Bin, saw a discussion on "Fostering More Open Universities," while President Michael A. McRobbie and Vice President Hannah Buxbaum from Indiana University, Vice President Chen Jianguo from Huazhong University of Science and Technology, Rector Yonghua Song from University of Macau, Executive Vice President Safwan M. Masri from Columbia University, President Lin Zhongqin from Shanghai Jiao Tong University, and President Luo Jun from Sun Yat-sen University attended the session.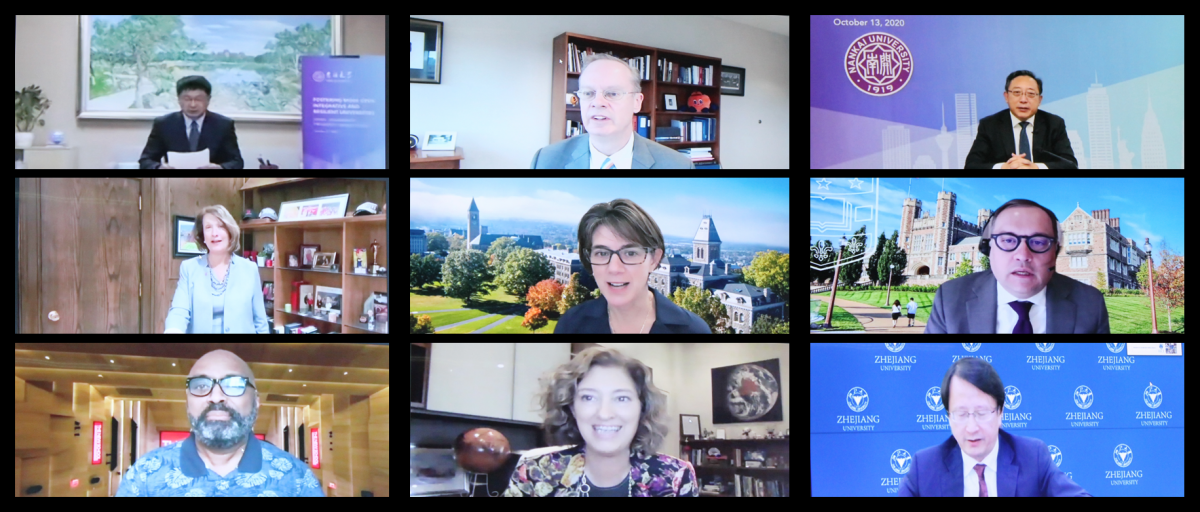 "Fostering More Integrative Universities," was the theme of the second session, moderated by Kurt Dirks, Vice Chancellor of Washington University in St. Louis. This session saw President Xu Ningsheng from Fudan University, President David W. Leebron from Rice University, President Zhang Xi from Jilin University, Chancellor Kent Syverud from Syracuse University, President Cao Xuetao from Nankai University, and President Ruth V. Watkins from The University of Utah as the speakers.
The last session addressed the theme of "Fostering More Resilient Universities." Wendy Wolford, Vice Provost, Cornell University, was the moderator as well as one of the speakers of the session. Other attendees of the session were Chancellor Andrew D. Martin from Washington University in St. Louis, President Yan Chun-Hua from Lanzhou University, President Laurie Leshin from Worcester Polytechnic Institute, President Wu Zhaohui from Zhejiang University, and President Dwight A. McBride from The New School.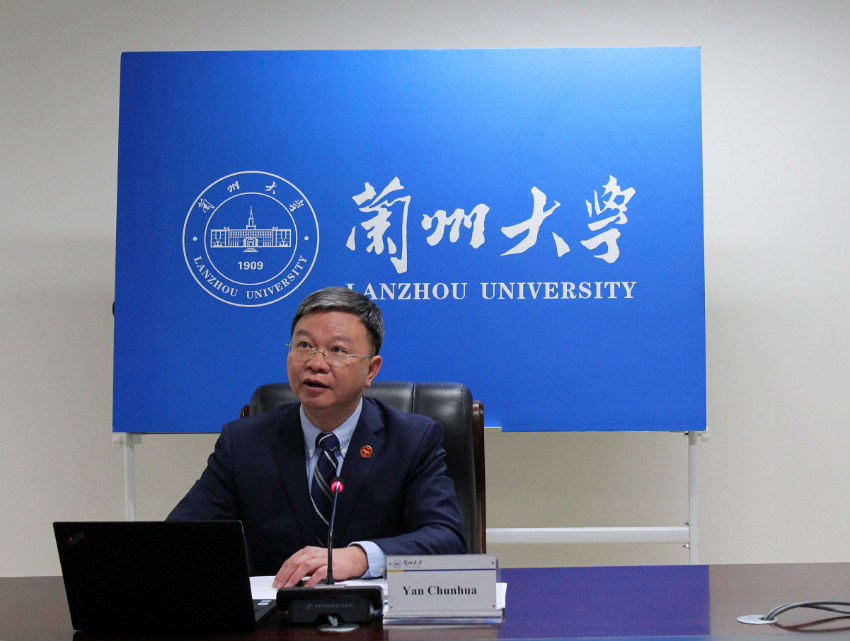 President Chun-Hua Yan delivered a keynote speech on this session. Yan said, Despite of the drawbacks in a relatively under-developed economic social and natural environment in the Northwest compared with East China, Lanzhou University persistently upholds the torch of higher education with its motto for a world-class university based in Northwest China. Lanzhou University has never stopped its steps towards a much better university, offering better education to its students. The faculties took full advantage of its unique geographical location, fostering a number of influential disciplines.
"It is our responsibility to explore new approach and fully utilize the resources available during the post-epidemic period with joint effort. This will not be solved by individual countries, and that will imperative ultimately driving more international collaboration on science and technology as well as the education of talents", Yan said.
The forum concluded with a closing remark from Tsinghua Vice President and Provost Yang Bin. He said, "The pandemic and subsequent travel restrictions have added additional layers of complexity to educational exchanges and mobility, but through proactively searching for solutions and promoting communication and mutual understanding, we can turn challenges into opportunities and foster more open, integrative and resilient universities together".